Partnership on all fronts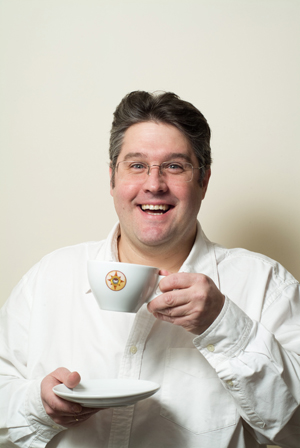 Russian President Dmitry Medvedev during the meeting with studentsand teachers at the Indian Institute of Technology.Source: the Presidential Press and Information Office
Unlike the first day of his official visit, which was packed tight with high-level government meetings, the second day passed on a less formal note and with more cultural focus.

In the morning, the Russian president left Delhi for Agra to visit one of the major symbols of India, the Taj Mahal. "The Taj Mahal is a unique component of humanity's legacy. Thank you all who look after it," wrote Dmitry Medvedev in the distinguished visitors' book in Russian and English. In the Taj Mahal Medvedev was mostly impressed by its acoustics. It takes almost thirteen seconds for an echo to fade away inside the mausoleum.

From Agra, the Russian leader went to Mumbai where he intended to visit two prominent Indian institutions. On arrival, Medvedev went directly to the Indian Institute of Technology (IIT), one of the largest institutions of higher education in India.

IIT had received top Russian leaders before. In 1961, Leonid Brezhnev, who at that time was President of the USSR Supreme Council and just three years short of replacing Khrushchev in the top office, planted a tree, which can be seen today in the yard of the institute.

According to Medvedev, the intense ties that existed between the USSR and India in the 1960s-1980s have never gone away. "Perhaps, in the 1990s, they slightly slackened because our country was going through a new phase of development," said Mr Medvedev during his meeting with teachers and students. "Now that the situation has improved, we want to develop Russian-Indian relations and exchanges in science and technology."

For Russia, India's achievements in science and technology are important in terms of modernising its own economy. While he was being shown around ITI, Medvedev praised the institute's state-of-the-art nanotechnology laboratory and India's achievements in medicine and pharmaceutics.

"There are areas where we can surely demonstrate new things to each other and help each other," said the Russian president. "In some areas we even compete. But apart from competing, we can also combine our potential".

Moscow is willing to extend the strategic partnership beyond economic contacts. For Russia, a strong India is an important partner in the international arena. Delhi in its turn is seeking higher political status including full-scale membership in international organisations, especially in the UN Security Council where India expects to become a permanent member. The Kremlin has pledged its full support. "In our view, as a very big state, India has the right to be represented in the UN Security Council, and we are ready to support India's application", answered Medvedev to one of the questions from ITI students.

Both teachers and students were anxious to probe Medvedev's position on security and terrorism, and the Russian leader had to face some not so politically correct questions about third countries. Medvedev had to choose his wording carefully to spare Pakistan unnecessary offense.

Twice was he asked whether Russia would support India if it were sure that a terrorist attack came from Pakistan. Medvedev tried to explain that Moscow was already assisting India with weaponry and it is for India to decide how to use these weapons.

The audience was not satisfied with the answer and was abuzz with emotional debate. Again, President Medvedev had to demonstrate a good deal of diplomatic tact. "If Russia were to become the target of a terrorist attack originating from another state and if we were sure that the country in question was indeed providing cover to terrorists, we would defend our national interests," said Medvedev.

In spite of the strong sentiment against the neighbouring country, the audience on the whole was more concerned about peaceful matters. Students raised the issue of nuclear non-proliferation and potential global disarmament. Dmitry Medvedev had to shatter some illusions. "In the near future, complete disarmament is impossible," he said. "If I told you otherwise, you would think I was feeding you tales. But it is our duty to make efforts to reduce the threat of weapons of mass destruction".

Having answered the questions from Indian students, the Russian leader resumed his cultural itinerary. This time the itinerary included cinema as Mumbai is the capital of Bollywood. Dmitry Medvedev visited the Yash Raj Studio and was shown around facilities and sets where Indian films are produced.
All rights reserved by Rossiyskaya Gazeta.