Moscow pelted by freezing rain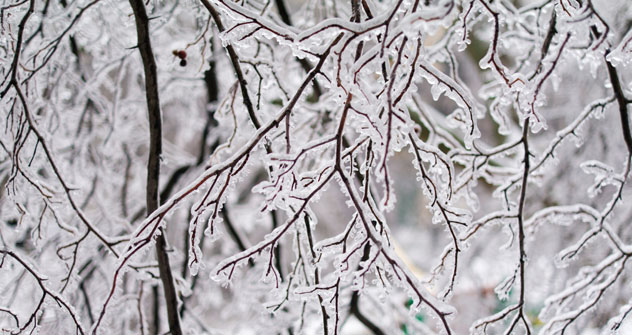 Abnormal weather conditions leave almost half a million Russians without electricity
Photos by RIA Novosti/ ITAR-TASS/ Photoxpress/ lori
On Saturday, Moscow and the surrounding area saw a rare atmospheric phenomenon. Drops of water formed in warmer layers of the atmosphere turned to ice as soon as they touched the ground, under the impact of near surface air temperatures of about 4°Cbelow zero. As a result, the ground and power lines were quickly covered with ice.
The freezing rain left more than 400,000 people without electricity, disrupted air traffic at Moscow's Domodedovo and Sheremetyevo airports and cut off power supplies to the railway system, trams and trolleybuses. Roads turned into ice rinks and the number of traffic accidents grew by around 30 percent.
Cars were also damaged by falling trees, which were unable to withstand the weight of the ice on their branches. Many drivers were unable to use their cars on Sunday morning, finding them covered in a thick layer of ice.
All rights reserved by Rossiyskaya Gazeta.