The vertical structure in the blogosphere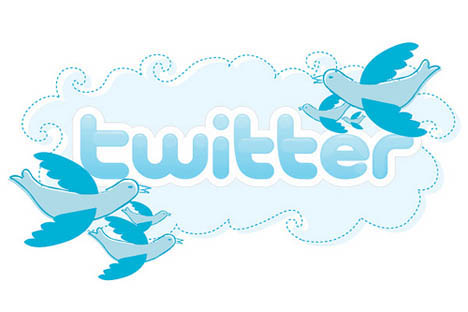 The national political elite has fused with the blogosphere. As a result, we have finally been given the opportunity to see our politicians as ordinary people.
In 2010, Russia's political elite became fascinated with Twitter. In addition to President Dmitry Medvedev, about 80% of all regional heads opened accounts in the social networking site, as well as employees of the federal ministries, mayors, and deputies. New forms of communication with the public have also emerged: reports are issued directly from meetings, users are surveyed, and the public's concerns are received via Twitter.
The national political elite has fused with the blogosphere. As a result, we have finally been given the opportunity to see our politicians as ordinary people. For example, Governor of the Kirov Region Nikita Belykh, while sitting at the Vnukovo Airport, is showing that he is just like anyone else: "The flight is delayed by an hour and a half…Here we go…" Tver Region Governor Dmitry Zelenin, like a mere mortal, descended into the subway (of Moscow, of course), about which he immediately reported on his Twitter page: "The subway is a fast and convenient way to travel".

When a high-ranking official says many kind words, it is also very comforting. "Thanks to all who saw 'Itogi Goda' (Year Results program). Your opinions are very important to me. Good night. And have successful preparations for the New Year's celebrations," Dmitry Medvedev wished recently. Or, when clearly personal observations are shared, which is done by Presidential Aide Arkady Dvorkovich, for example: "A paradox: it's freezing, yet time continues to melt away" – one of many of his lyrical expressions.

"Dmitry Medvedev's style of communication is very welcoming in general: I am your friend – we are equal," Alena Popova, director of political integration at the Regional Social Center for Internet Technologies, told Izvestia.

"However, there are politicians, especially in the gubernatorial circles, who publish information in the style of a press release, but people don't like seeing that on Twitter," continues Alena Popova.

For some, a micro-blog has been a means of mobilization of supporters. "Today, at 16:00, Yabloko will hold a rally for interethnic peace near the monument to Griboedov. Join us," said the party's leader, Sergey Mitrokhin. Others are more excited about an opportunity to communicate casually. "I propose coming out to the streets in the morning and clearing the snow around the building and the front yard (at least at the entrances to the building)," urged Governor of the Kaluga Region Anatoly Artamonov. "That's a good idea. Just don't forget not to pay the residents, who are not doing their job :)," responded Georgy Poltavchenko, presidential envoy to the Central Federal District.

"How does Twitter help you?" – Izvestia asked Artamonov.

"It has mobilized business communication and made it informal," said the governor. "Moreover, wording has become sharper: 'tweets' need to be short, but lucid. I think this is to all of our benefit."

For some politicians, Twitter is also a trusted way to, quickly and without any hassle, get a number of opinions on a topic of interest. Twitter surveys – is the latest trend in communication between the authorities and the people. "How to reduce airline carriers' expenses in order to lower ticket prices?" Aleksandr Pirozhenko, director of the Department for Competition Development of the Ministry of Economic Development, asks users. "Does Twitter help you do your job?" we asked. "It helps me to keep abreast of the current events," Pirozhenko wrote in response.

"Tomorrow, I will moderate the Go Russia! Forum. I'm collecting questions to Surkov, Vekselberg, Chubais, and Agamirzyan," writes Dvorkovich. "Do you take into account the opinions of Twitter users when preparing decisions and proposals?" we asked him via Twitter. "Yes," responded Dvorkovich. "Can you give us an example of a time when the state found the users' opinion to be valuable?" we continued. "From the announced, though not realized, preliminary publication of information about future public procurement with feedback," specified the presidential aid.

"Twitter truly gives an official an opportunity to receive objective first-hand information, unfiltered through the administrative barriers," Denis Terekhov, managing partner of the Social Networks Agency, told Izvestia. "The list of politicians who regularly 'tweet' includes about 200 people. For now, Twitter is a way to chat for progressive officials. And the fact that they started answering ordinary people means that Twitter is not a one-sided channel of communication, but a means of informal communication for everyone with everyone."

Many governmental bodies have also opened official accounts – starting from the Prosecutor General's Office and the Audit Chamber of Russia to the Ministry of Labor and Social Development of Kabardino-Balkaria. For state agencies, this is another way to inform people of their activities in a dry and official manner. "We don't only publish news on Twitter, but also the decrees of the plenum and the presidium of the Supreme Arbitrary Court," Igor Solovyev, head of the Department of Information Management and Communications of the SAC, told Izvestia.

"Our main objective consists of delivering information to the users – including courts and interested individuals – the fastest way possible, because application of the document starts from the moment of its publication," he continued. "In this sense, Twitter is a fairly easy way to notify everyone in real-time."

In the more progressive regions, Twitter is gradually becoming a method for making operative decisions on daily issues. For example, residents of the Tver Region have already grown accustomed to complaining via Twitter about the roads and the garbage. "We print all messages in our micro-blog on paper, then register them, verify, and make sure to respond," Vladimir Dmitriev, head of the State Administrative Technical Inspection of the Tver Region tells Izvestia. Governors also respond to the daily problems (though today, their number is still in the single digits). Artamonov, for example, sometimes replies to users as follows: "Thank you, I will look into it".

"The main advantage of resolving problems through Tweeter – is the ability to quickly notify people of the problem, issue the necessary orders and obtain at least the initial results," he tells Izvestia. "Today, the quality of management largely depends on efficiency. Therefore, I asked regional leaders and state employees to open their own micro-blogs in the social networking site. I have even signed a relevant decree."
All rights reserved by Rossiyskaya Gazeta.