Ethnic pride has no place in multicultural Russia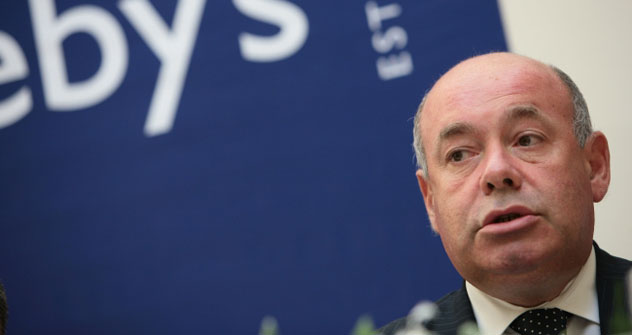 Source: Rossiyskaya Gazeta
The reaction of many to the bombing at Domodedovo is another indication of the ethnic divides within Russia.
Yet another bombing, this time around at Domodedovo airport in Moscow, has resulted in helpless grief for the murdered and sympathy for their families and the wounded – and a ready-made theory about the killer: "A suicide bomber... The Caucasus connection…" I realize with an anxiety I have grown accustomed to that there is no alternative – that the "people from the Caucasus killing Russians" rallying cry will sweep our huge country with a newfound rage.
The spilled blood and the death of loved ones are more powerful than any talk of abstract humanist values. No matter the ethnicity of the innocent dead, no one is going to pontificate about interethnic friendship over their bodies. At their funerals, no one is going to think about how centuries of values are falling apart right before our eyes and in our souls, and the only thing that can replace them is hatred by one people toward another.
"To be proud of one's ethnicity is akin to being proud of having been born on a Tuesday," Mstislav Rostropovich once said, expanding on a thought by Schopenhauer.
Opinion polls indicate that the "Russia for Russians" slogan appeals to 60 percent of those polled. What's more, no one within this 60 percent seems to understand that it is exactly this kind of slogan that will tear this country apart.
Even though no serious discussion of Russian statehood is possible without acknowledging the role of the Russian language, and even though via the Russian culture many other cultures in the Russian Federation have become an integral part of world culture, it is reckless to abandon talk of forming the multiethnic Russian nation that should become a basis for a sustainable and modern Russian state.
My feeling over the past month has been as if the country just suddenly realized that a national question exists. Whether we like it or not, we were caught off guard by "the street" raising the national question right in downtown Moscow rather than in Nazran or Makhachkala.
The street isn't a collision point for ideologies, cultures or even different ethnic customs, but rather for people who are dissatisfied with their life and unhappy about their social and material status. This is why it is extremely important to analyze the socioeconomic reasons behind the buildup of xenophobia. The system has failed, and a systemic approach is needed to find a new model for interethnic relations.
But no matter how pragmatic the approach or tough the solutions, it is important not to forget about compassion for thy neighbor, and for anyone else for that matter. Compassion is fundamental to any ethic and moral system. It's not just a construct invented by Schopenhauer and Rostropovich.
Mikhail Shvydkoi is a former minister of culture. This is an abridged version of the original text.
All rights reserved by Rossiyskaya Gazeta.