Russia encourages investment at Davos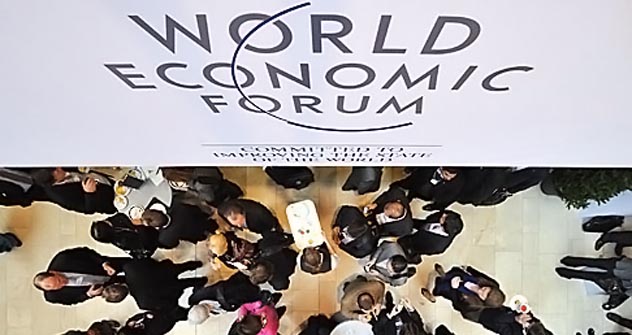 In his keynote address at the World Economic Forum, Dmitry Medvedev hoped to quell concerns about Russia as a destination for foreign investment.
As President Dmitry Medvedev took the podium to deliver the keynote speech at the World Economic Forum in Davos, Switzerland, he had much work to do reassuring international businessmen that his country was safe for investors. Before the forum, speculation was rife about how the Russian delegation would sooth concerns over the recent sentencing of former Yukos CEO founder Mikhail Khodorkovsky to an additional 7 years in prison. By the time the event arrived, a bombing at Moscow's Domodedovo airport had further shaken confidence in the country.
The Russian establishment was split in their opinion as to how the Khodorkovsky verdict would affect Russia's reception at the forum. Medvedev's economic advisor Arkady Dvorkovich said last week in an interview that the Yukos verdict would cause the investment community to ask "serious questions" about doing business in Russia. But Igor Sechin, a deputy prime mininster who is also the and chairman of the board of Rosneft said: "Killers and crooks are behind bars, there is no more chaos and the rules of the game are in place. Business has become more transparent."
"Western politicians and businessmen are very pragmatic. They sympathize with Khodorkovsky, but they're not going to cancel big deals in Russia as a result," said Alexei Pushkov, a professor at the Moscow State Institute of International Relations (MGIMO). "It's not a topic that will seriously affect their decisions regarding investing in Russia," he said.
VTB Bank President Andrei Kostin echoed Pushkov's assessment, adding that the verdict worries investors less than how arbitration courts deal with corporate conflicts and defend the rights of minority shareholders.
The head of the AFK Sistema, Vladimir Yevtushenkov, said that while Russia's investment climate could be improved with some changes in the political system, these issues were not related exclusively to Yukos. "The investment climate probably depends on some political things, but I don't think we should blow problems out of proportion by analyzing them through the prism of the Khodorkovsky trial," Yevtushenkov said.
For his part, Medvedev unveil a plan he hoped would make Russia more appealing to investors. His "ten rules for doing business in Russia" included a program for privatizing state property, tax breaks on revenue from long-term investments and the creation of global partnerships through asset swaps in the energy sector. Only time will tell if investors were impressed.
All rights reserved by Rossiyskaya Gazeta.