Moscow and Delhi are interested in a high-tech partnership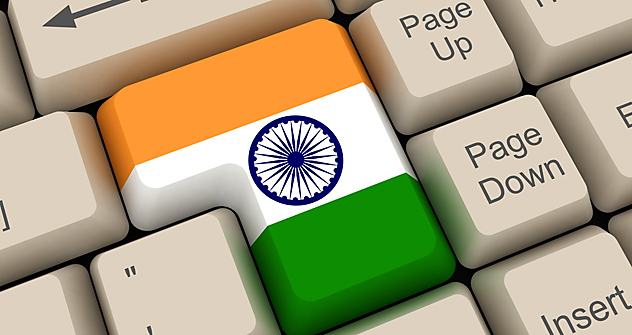 Aside from the defense and nuclear power industries, the main focus areas of cooperation are expected to be pharmaceuticals and IT-technologies.
Russia and India will expand partnership in the sphere of high technologies, Deputy Prime Minister Sergey Ivanov said during yesterday's bilateral business forum in Moscow. This idea was supported by the Chief Advisor to the PM of India, T.K.A. Nair, who was present at the meeting. Aside from the defense and nuclear power industries, the main focus areas of such cooperation are expected to be pharmaceuticals and IT-technologies.
According to Ivanov, India is one of the few countries with which Russia continues to work together in the sphere of high technologies, aircraft engineering, space navigation, nuclear power, and other sectors. And despite the fact that the total volume of trade turnover is smaller than with such countries as Germany, it's important that more than half of Russia's exports to India continue to be high-tech production with high added value. Meanwhile, the share of exported energy products is fairly small. The development of trade and economic relations is promoted by the similarity of objectives facing Russia and India – to accelerate post-crisis production and become leaders in the global economy.
The deputy prime minister added that the strategic goal in the relations of the two states is to increase the annual trade turnover from $9 to $20 billion by 2020. In order to do that, it is necessary to diversify bilateral economic ties mainly through high-tech industries. Currently, the most promising fields are information technologies and the pharmaceutical industry.
While speaking about partnership in the pharmaceutical industry, Ivanov recalled that he is not only talking about India's drug supplies to Russia, but also about establishment of a joint enterprise, cooperation in research and personnel training. He underlined that the Russian government is interested in creating new enterprises with a deep level of processing of raw materials on Russian territory.
While talking about other areas of bilateral cooperation, the deputy head of government cited the plans for the joint civilian use of the GLONASS system and production of equipment for the system, as an example. Partnership in the production of microchips and telecommunications equipment is also developing.
NG asked one of the key participants in yesterday's forum, NASSCOM (National Association of Software and Services Companies) Chairman Harsh Manglik to present India's approach to development of cooperation in the field of information technologies. In his opinion, there are a number of promising areas for such cooperation: "One very important area is engineering services. Russia has the technological base and great potential in this field. I was also very impressed with the development level of mathematics education in your country. This is very important for a number of new information technologies. Now, the analytical area of focus in IT is being actively developed. Mathematical capabilities will be needed here in order to understand the implications of the existing array of information".
NG's interlocutor indicated another promising area – interactive medicine, the development of which will allow people to receive expedited medical care over the Internet, without ever leaving home. "It is also necessary to mention such area as e-government, taxation, and organization of the state apparatus. This is something that currently interests the Russian authorities," added Mr. Manglik.
The question of why India is interested in working specifically with Russia, the NASSCOM chairman answered as follows: "Specifically in our sphere, some of the key demands are talent, people's abilities and their intellectual potential. In addition to talent, there needs to be qualification. Russia has all this. We, in turn, are offering the experience in developing the IT-industry, ready-made business models, and client interaction schemes. Thus each partner has their own strengths that complete each-other. Moreover, one cannot disregard the long history of partnership between the two countries – thanks to which we better understand one another and are able to more easily find a common ground".
All rights reserved by Rossiyskaya Gazeta.