A Russian splash in Bangalore, sans MiG-35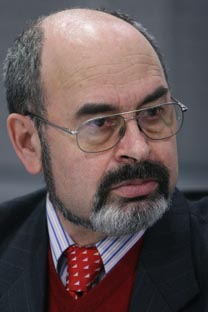 'The cooperation between the two countries is several decades old totaling over $40 billion in sales. India accounts for up to one third of Russian defense exports.'
Aero India-2011, which opens in Bangalore on 9th February, will host as usuall the leaders of Russia's aircraft industry, including Sukhoi Company, IRKUT Corporation, Ilyushin Aviation Complex, United Industrial Corporation Oboronprom, and others.
Their products will mainly be exhibited as scale models, stands, various equipment and existing models. Rosoboronexport experts say that bringing real prototypes to the other end of the world is not economically feasible. Russian aviation technology and air defense systems are well known in India. The cooperation between the two countries is several decades old totaling over $40 billion in sales. India accounts for up to one third of Russian defense exports. Unlike other countries, Russia generously transfers licenses and technologies as well as arms and weaponry to India.
Many types of Russian weaponry and equipment are used by the Indian air force, in particular, Sukhoi SU-30MKI fighters produced by Irkut Corporation and assembled under the Russian license by HAL. In any case, they will enjoy an extensive presence at Aero India-2011. Indian aces of aerial aerobatics are to demonstrate their superior flight skills above Bangalore. Why would Russian manufacturers send yet another similar aircraft there?
The same is true of the following: MiG 29K seaborne fighting aircraft that Moscow delivered to Delhi for the INS Vikramaditya currently being retrofitted in Severodvinsk; the Russian AWACS А-50 equipped with the Israeli 360-degree Phalkon early-warning radar that was transferred to the Indian air forces; and KB Mashinostroeniya products that along with DRDO (Defence Research and Development Organisation of the Indian Ministry of Defence) developed the BrahMos supersonic anti-surface missile for the Indian armed forced. The latter can be fired from submarines, ships or land. Now the Russian-Indian BrahMos joint venture, named after the Brahmaputra and Moskva Rivers, is to retool the missile to make it Su-30MKI-launcheable.
However, Aero India-2011 will see a whole new splash, and a very odd one at that.
The aerospace exhibition in Bangalore will not host the MiG-35 prototype, a modern Russian fighter. The strange part is that Russia announced this combat aircraft as part of its bid to provide 126 medium range multifunctional fighters under the MMRCA (Medium Multi-Role Combat Aircraft) programme to Delhi. Six combat fighters - American F/A18E/F Super Hornet by Boeing and F-16IN Super Viper by Lockheed Martin, French Rafale by Dassault Aviation, European Eurofighter EF-2000 Typhoon by EADS, Swedish Gripen NG (Saab) and Russian MiG-35 – will participate in the bid for the $11 billion long-term contract. It was MiG-35 that the sponsors of the air show in Bangalore did not hesitate to call "the absolute best" while speaking on the radio two years ago during Aero India-2009.
Can the absence of Russia's main hope to win this promising tender be explained by the pragmatism of cost cutting? Russian Aircraft Corporation MiG confirmed that. They say that MiG-35 passed all necessary tests, including armament tests, in India. Aviation experts from Delhi spent many weeks in Moscow and at the MiG facilities, familiarised themselves with the technology and manufacturing equipment and received all the documents required for them to make the right decision. Therefore, there is no point in spending more money to demonstrate its excellent flight and handling qualities yet again at the Bangalore exhibition. We would not be able to show anything fundamentally new.
Yet, there is another point of view that has recently been voiced by Strategic Affairs, an Indian military publication. In its January issue it referred to an advisor to the Minister of Defence of the country, who spent several weeks in the United States and allegedly guaranteed Boeing that its F/A18E/F Super Hornet aircraft would win the MMRCA tender. Moreover, the observers explain the no-show of the Russian aircraft at Aero India-2011 by the loss of the confidential tender documents that were first misplaced several months ago, and then suddenly found, as well as the tender short list not including MiG-35, that, as the rumour goes, was neither confirmed nor denied.
Well, it is an open question whether this is true. Although it is clear that the sensational absence of the Russian fighter MiG-35 at the Bangalore exhibition will not affect the long-term military and technical relations between Moscow and Delhi, it will leave a bitter aftertaste. However the military cooperation between the two countries has never been better. The recently signed contract for building a 5th generation one-seated aircraft on the 5th generation T-50 platform that will ensure high technology contracts for dozens of Indian enterprises within HAL (Hindustan Aeronautics Limited) and unique air power for the Indian air forces, is a sign of genuine trust between Russia and India.
At the same time, the Russian design bureaus and defence enterprises should keep their eyes open. Competition for the Indian arms market is growing by the day. American firms are particularly active there. As soon as the US Senate lifted a number of restrictions on cooperation with Delhi, Boeing and Lockheed Martin, as well as other major corporations such as Northrop Grumman, Sikorsky, McDonnell Douglas, etc., headed to Delhi and opened their representative offices there, looking for and finding approaches to senior public officials and local movers and shakers to promote their companies in Hindustan. It is particularly relevant now when India is striving to diversify its defense supply base in order not to put all its eggs in one basket.
Washington is not only seeking to conquer the Indian arms market, but also to create a powerful competitor to China (which is developing by leaps and bounds, including in the national defence area) on the Hindustan Peninsula. According to experts, Delhi is not ready to "sink into Washington's arms" though, and is still resisting closer military and technical cooperation with the United States. India knows that the White House and the Senate could, at any time and at the slightest pretext, impose sanctions against its enterprises, whereas Moscow has never done and will never do anything of the such. Moreover, the United States, while cooperating with India, never stopped their arms and weaponry supplies to Pakistan – a rival and a headache for India. Again, this is not the case with Moscow.
Therefore, exhibitions are exhibitions, and a splash, in the end, is nothing new, but India knows the value of long-lasting and reliable military and technical cooperation with Russia, regardless of any obstacles.
Viktor Litovkin is the Editor-in-Chief of the "Independent Military Review"
All rights reserved by Rossiyskaya Gazeta.