Beijing beating Moscow in Russian regional investment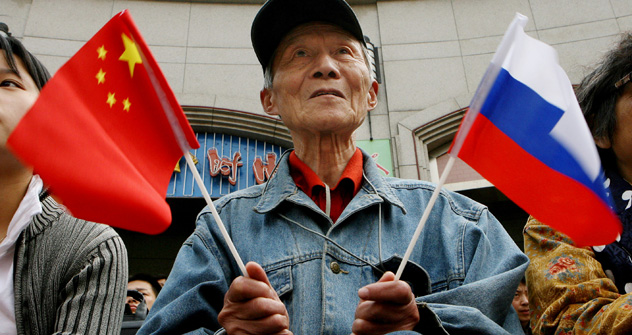 Some Far Easter states find China a better source of income than the Russian state budget.
China is rapidly developing Russia's Far East, investing in it far more than the Russian government, according to reports from the Xinhua news agency. Chinese investors have already set up 34 special Chinese zones in the Amur Region and the Primorye and Khabarovsk territories, as well as in the Jewish Autonomous Region, investing $3 billion in total. This compares with less than $1 billion allocated for these regions by Moscow in 2011.

Chinese investments in Russia are not just a private initiative by enterprising neighbors - vegetable growers, loggers or industrialists. It is state policy to open up new territory. "With the consent of the Chinese and Russian governments, Chinese businesspeople establish industrial and farming zones in Russia to process resources, cultivate crops, build facilities, cut down trees and open wholesale markets," explained Xinhua.

Significantly, the Chinese authorities are setting up special agencies in China to run their development zones in Russia. "The Heilongjiang Administration has established a special working group responsible for addressing any problems that may arise during the construction and development of foreign industrial and agricultural zones," according to the Xinhua reports. Heilongjiang, with a capital in Harbin, is a Chinese province that borders on Russia and has a population of over 38 million.


The process of developing Russia's Far East is run and controlled not so much by Moscow or Khabarovsk as by Harbin. Running the Chinese zones from China is well justified: he who pays the piper calls the tune. $3 billion in investments - to believe Chinese estimates - is a huge financial resource, which far surpasses Moscow subsidies to local budgets. In 2011, federal subsidies to the Amur Region are planned at $170 million, with $74 million allocated for the Jewish Autonomous Region, $234 million for the Khabarovsk Territory, and $344 million for the Primorye Territory. Clearly, these amounts in no way compare with the $3 billion in Chinese investments.

It may well turn out that the Chinese have overestimated their investments in Russia's Far East. Perhaps the real amount is a little short of the announced $3 billion. But the official statement by a state news agency on billions invested in Russia means that the Chinese are really interested in developing Russia's eastern territories, intending to do it "in earnest and thoroughly." China stresses that its economic expansion into Russia is natural. "The zones opened by Chinese investors in Russia benefit both sides," Xinhua quotes Sung Kui, an expert from Heilongjiang's Academy of Social Sciences, as saying. First, this makes China's border areas more open and creates new jobs. Second, it helps to develop the Far East, increase local tax revenues and address the problem of workforce shortage.

The only baffling thing is that the initiative to develop Russia's Far East comes from China rather than the Russian federal government. It is the Chinese that invest in promising industries and launch the manufacture of products that enjoy demand both in Russia and China.
All rights reserved by Rossiyskaya Gazeta.