Pushkin Gold Medal for Arun Mohanty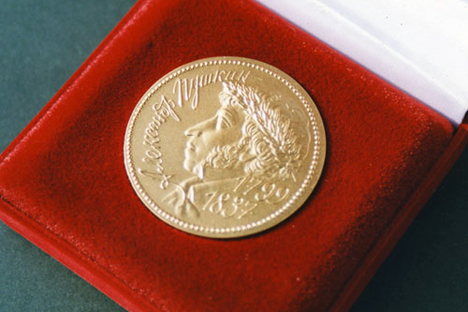 Indian professor gets Pushkin Gold Medal for promotion of ties.
Russian President Dmitry Medvedev has awarded the prestigious Pushkin Gold Medal to Professor Arun Mohanty of the Jawaharlal Nehru University (JNU) for his contribution to studies on Russia and promotion of bilateral cultural ties and friendship, The Hindu reports.
Prof. Mohanty graduated from the famed Moscow State University and spent 30 years of his life in Russia, teaching at Russian varsities and working at Russian and Indian newspapers. He was the first foreign correspondent with Moscow Radio World service and wrote a number of books and monographs on Indo-Russian ties and international relations.
Besides teaching at the JNU School of International Studies, Prof. Mohanty heads the New Delhi-based Eurasian Foundation and edits Eurasian Report.
The Pushkin Gold Medal is the highest honorary award given in recognition of outstanding contributions to the promotion of the Russian language and culture. More than 10 Indian scholars and public figures have been awarded the medal since its institution in 1977.
All rights reserved by Rossiyskaya Gazeta.