Maria Sharapova: "I love to sleep, it's my hobby"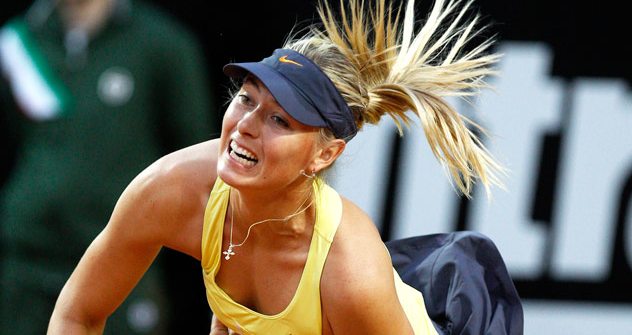 Before falling in the final round at "Wimbledon," Maria Sharapova shared expectations of the game and remembered her previous victory at the same tournament of 2004.
"There is no special training. The only thing I do is sleeping longer. I love to sleep, it's my hobby," said tennis ace Maria Sharapova, describing her preparations for taking on the grass courts at Wimbledon again.
Things have changed for the Russian since her first appearance at Centre Court in the 2004, when she defeated American Serena Williams at the age of 17.
"Now I'm older and more mature - at least I hope so," Sharapova said. "You grow over time and learn many new things. You're developing not only professionally, but also as a person. I went through a lot during my career. After my victory in 2004, I was totally exhausted - I just wanted to go home. Of course, you hope to get to major finals every year. But it does not always come true. It happened that I reached the final again this year only. I will not spend time pondering why it happened. It just happened.
When I got injured and I was full of free time, I found what to do. Still, I'm not one of those people who like to sit on the beach and do nothing. I can spend time as a maximum of two days, but then I become unbearably boring. I like to do business, something to invent, implement various projects. I've had time to evaluate what I have achieved, but I could not stop focusing on the future not the past. I always imagined how come back."
Sharapova also noted that tennis isn't the only thing taking up her time now that she is engaged to basketball player Sasha Vuyachich of the New Jersey Nets.
"Of course, tennis is a big part of my life. But I will not be into it eternally - only to a certain point. It's great to have somebody by my side with whom I can share my life. There are a lot of thing I would like to try."
Speaking of wedding plans, Sharapova told the official Wimbledon press: "No, we have not set a date yet. And even if appointed, I would hardly name it to you."
Sharapova fell in the Wimbledon finals on July 2 to Petra Kvitova of the Czech Republic, 6-3, 6-4.
All rights reserved by Rossiyskaya Gazeta.