Russian women regret being born female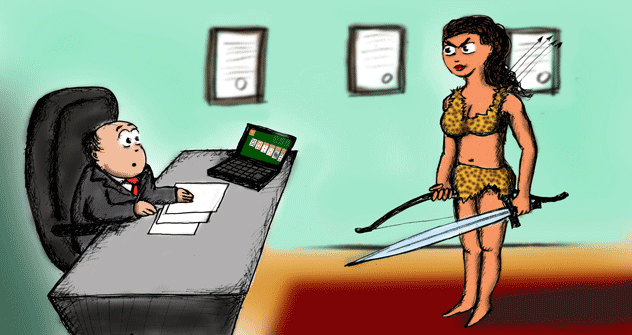 Despite laws against gender discrimination, many Russian women still face undue burdens in the workplace and in life.
Svetlana Fadeyeva, 27, works for a construction company in the Moscow region. Slated for a promotion, she told her boss she was pregnant. The next day, not only was the offer of a promotion rescinded, but her salary was drastically reduced. She is currently paid one-third of her former salary, and as the rest of Russia celebrates International Women's Day on March 8 with a day off, Fadeyeva will work from 9 to 6.
Unfortunately, Fadeyeva's case is far from the only example of discrimination against pregnant women and women with children.
"While I was looking for a job, I had a number of interviews and I was rejected by ten different companies because I had children. Of course nobody tells you a thing like that straight to your face, but when they ask if you have children, you immediately notice how the interviewer's face changes if the answer is yes," said Maria Rybakova, a 32-year-old mother of two who is looking for a job in the banking sector.
It's no wonder that a third of Russian women wish they had been born male. On the eve of International Women's Day, the website Superjob.ru conducted a survey among men and women showing that only 5 percent of women in Russia consider life as a female gratifying. This trend becomes much more evident as age of the participants increases. Among women younger than 24, 26 percent wish to have been born male, while the figure increases to 33 percent among women over 45. A principal reason underlying this frustration is discrimination against women who have or plan to have children. In addition, as one woman surveyed said, men make more money, even if they have exactly the same qualifications for a position.
"Every time I struggle for a more senior position, I regret being born female," said a 27-year-old woman from Orenburg. According to the same survey, 91 percent of men are happy with their gender and don't believe that being female would give them any advantage.
Several years ago, the United Nations became concerned about discrimination against women in Russia, and that concern was based on valid reasons. According to United Nations official data, the gender wage gap in Russia is between 35 percent and 40 percent. Executive positions are mainly occupied by men, and many organizations that were fighting for women's rights have closed down. The Russian government has only three women in positions of power--Tatiana Golikova, the MInister of Health; Elvira Nabiullina, the MInister of Economic Development and Yelena Skrynnik, the Minister of Agriculture. Women make up only 13.8 percent of the State Duma, while the Federation Council is less than 5 percent female. The situation is even worse in the regional governments; of 80 regional governors, only two are women.
It seems like the message has finally reached the right person. Pressured by international organizations, Minister of Health Golikova, announced in a meeting with UN High Commissioner Navanethem Pillay that Russia is preparing a gender equality bill. The news came two weeks before the celebration of International Women's Day and has become a symbolic gift to women. Notably, a similar bill was approved by the Duma in 2003, but was later blocked by the government. "There was no Gender Equality Law in Russia until now. We don't yet have any mechanism to eliminate gender discrimination, although the current legislation contains a number of provisions banning such discrimination"
Passage of the new law has unleashed strong discussion. Many men have spoken against the initiative and fear that the situation could be reversed, while some legal experts remain skeptical and argue that it will have no real impact. The Labor Code, as well as corresponding articles in the constitution and other legislation, guarantee equality between men and women in Russia. However, such equality is only theoretical, as in real life these laws are ignored and there are currently no mechanisms for enforcement. Without enforcement, a new law won't make any difference. Passing the law is a first step, but the important question to ask is when measures to enforce the law will be implemented.
In comparison
In Scandinavian countries, women are more highly represented in politics than anywhere else in the world. In Sweden, Denmark, Norway, Iceland and Finland, female participation in parliament ranges between 34 percent and 46 percent, while the global average is just 18 percent.
The first European Ministry of Gender Equality was created in Denmark in 1999. Sweden joined the initiative in 2007, and a year later Spain did the same. A Ministry of Gender Equality also exists in 35 percent of Latin American countries. In 2009, President Hugo Chavez created a Ministry of Gender Equality in Venezuela, saying it was a "gift" to the women of his country.
All rights reserved by Rossiyskaya Gazeta.