When local brands outstrip global icons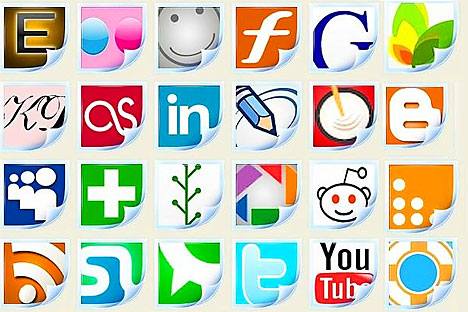 Any Russian web technology conference is not complete without a debate over whether global portals will eventually squeeze out their local rivals and if so, when. What industry experts don't argue about, however, is that Russia is in a one-of-a-kind situation.
As Google and Facebook march victoriously across the planet, an outstanding trend in Russia's Internet landscape over the past couple of years has been the growing strength of local companies like the search engine Yandex and the social networks, Odnoklassniki (Classmates) and VKontakte (In Contact).
According to LiveInternet, not only didn't Yandex lose its search market share in 2010, but increased it by 5.2% to 64.1%. Google's share in Russia fell by 1.9% to 21.5% of total search queries. Yandex's financial performance also improved, as revenue rose from $290 million in 2009 to $416 million in 2010. Rumours of a Yandex IPO are getting increasingly louder. What is the secret behind the company's success?
In fact, Yandex has become an all-encompassing homepage for many Russians who use it as a starting point for surfing the Internet. The share of English-language search queries not being that large in Russia has also played a role. Besides, there are two more reasons that I believe explain a lot.
If you compare websites of Russian companies with their American peers, for example, you'll notice that Western websites are minimalistic. Russian companies tend to overdo it with design and embellishments, denting their sites' functionality. Another reason is that Yandex opens hyperlinks in a new window, whereas Google adds new tabs to the same window, which slows down the search. These are small things, but they all combine into making Yandex the leader.
Facebook made a giant leap forward in Russia over the first nine months of 2010. Some say it rode on the success of The Social Network movie, which is little more than a two-hour Facebook commercial. What's important, while lagging behind its Russian peer VKontakte by the number of registered accounts (around 5 million in the Russian Facebook vs. more than 100 million in VKontakte), the global network boasts just 250% less traffic. Plus, the Russian Facebook users are perceived as the most advanced target audience by large advertisers.
While back in March last year it seemed that Facebook had little hope of catching up with VKontakte in the medium term, Facebook managed to capitalise on mistakes made by the Russian social networks. Russian users were quick to feel at home at the heretofore-unknown Facebook. Local fan pages have been growing at a pace their global peers can only dream of. For example, the Russian page of the Social Media Club (a community of web communication professionals) quickly became the largest among all global branches of this non-profit organisation.
There is, however, an opposite trend. Russian investors' equity stakes in global web projects have exceeded the value of the entire Russian Internet.
Russian expansion is not limited to content: it extends to investments, too. After consolidating domestic web assets, Digital Sky Technologies (DST), a company owned by Russian entrepreneurs Yuri Milner, Grigory Finger and Alisher Usmanov, has been busy scooping up attractive assets worldwide. These include the promising group discount system Gruppon and the online game developer Zynga. And their share of Facebook in terms of users (DST controls around 10% of Facebook with more than 500m registered accounts) is already ten times the number of Russian Facebook users.
The company's portfolio contains more than 20 large Russian and international projects, and judging by their ambitions, the trio won't stop there. Yandex is the only major project in Russia not under DST control; this investment company, therefore, can grow only via global acquisitions. Some call DST a Web version of Gazprom, Russia's gas behemoth with global ambitions.
Russian investors are also eyeing Twitter, which is also growing rapidly. This has much to do with the personal participation of Russian President Dmitry Medvedev, Russia's most prominent Twitter user. People close to Medvedev say Twitter helps the president monitor public opinion online by reading messages users send him. The president not only reads, but also responds. In December 2010, well-known blogger Inna Smbatyan twittered that she had a dream where she had dinner with Medvedev. The president jokingly replied that he didn't have dinner at all because he worked late into the night preparing for his address to the Federal Assembly.
All rights reserved by Rossiyskaya Gazeta.