Potential partners for Rosneft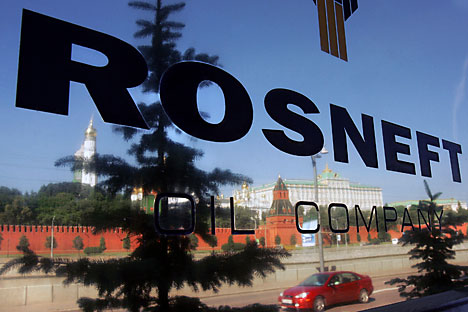 Rosneft may engage Indian oil companies in Barents Sea offshore development.
Rosneft might engage several more international companies to develop its offshore Arctic deposits. Potential partners include three large Chinese companies and a number of Indian firms, CEO of the Russian oil company Eduard Khudainatov told journalists. "We are considering partnering with Chinese and Indian firms. I'd like to say that the whole world is interested in the Arctic," Khudainatov said.
Rosneft already has two American partners for its offshore projects. The state-owned company has contracted with Chevron to develop the West Black Sea license area, including the Val Shatskogo deposit, and with ExxonMobil, the Tuapse Trough. The UK's ВР was selected to develop three East Prinovozemelsky areas. Both companies announced an Arctic Alliance back in January of 2011, but interference from Russian TNK-BP shareholders has stalled further progress.
Experts believe Russia finds itself in a rather favourable position right now. The situation surrounding nuclear power plants in Japan seems to put an end to the "nuclear renaissance" and heralds massive nuclear plant closures around the world. In addition, the recent Arab revolutions have revived interest among oil companies in more politically dependable countries.
As a reminder, in 2010 the government transferred to Rosneft, without a tender, the Yuzhno-Russky area off the Barents Sea shore, as well as blocks one, two, and three of the East Prinovozemelsky deposit in the Kara Sea. The company may get 18 more areas in 2011, five of which are located in the Barents Sea: The Pomorsky, the North Pomorsky 1 and 2, the West Matveyevsky, and the South Prinovozemelsky. In 2010, Rosneft filed 28 applications with the Ministry of Natural Resources for offshore areas it counts on receiving by 2020, while Gazprom filed only ten applications.
All rights reserved by Rossiyskaya Gazeta.