Reactors in India safer than in Japan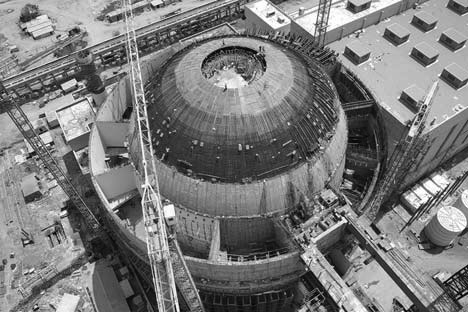 Despite the potential nuclear catastrophe in Japan, Russia has ruled out any delay in Moscow's nuclear power expansion programme with India.
The accident in Japan is not going to slow down cooperation between the two countries, Times of India reported. In fact, the reactors being built in India by Russian agencies are 3-4 times safer than those affected by the tsunami in Japan," said Sergey Karamalito, Russia's senior counsellor in India.
Russia is building two pressurised water reactors at Kudankulam, off the coast of Tamil Nadu, one of which is likely to be commissioned in April. The "third-generation" safety features in the Kudankulam plants, including the design which would allow them to function safely under seismic activity, are being cited by advocates of nuclear power in Moscow to prevent any shifting of focus from nuclear power. While Russia will build two more reactors at Kudankulam, it was allotted space for six more reactors at Haripur in West Bengal.
According to Times of India, Jaitapur and Haripur have seen protests by local people which have further intensified after the accident in Japan. Atomstroy had last year even conveyed to Department of Atomic Energy that it should look at the possibility of shifting the site from Haripur. Russian officials, however, said Moscow was not insisting on anything.
All rights reserved by Rossiyskaya Gazeta.