The monument Yury Gagarin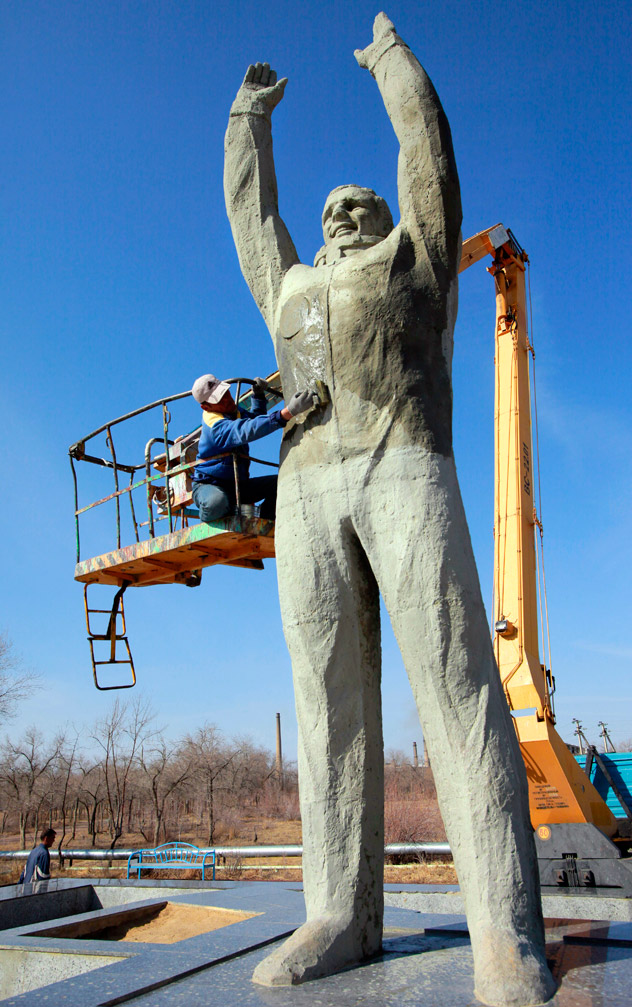 A municipal worker paints a sculpture of the first cosmonaut Yuri Gagarin at the Russian-leased Baikonur cosmodrome, Kazakhstan, Wednesday, March 30, 2011.
Celebrations of the 50th anniversary of Yuri Gagarin's April 12, 1961 space flight, the world's first manned mission in space, will start next week.
Photo by Dmitry Lovetsky (AP Photo)
All rights reserved by Rossiyskaya Gazeta.