Russia's Altai Region and the Indian state of Kerala to work together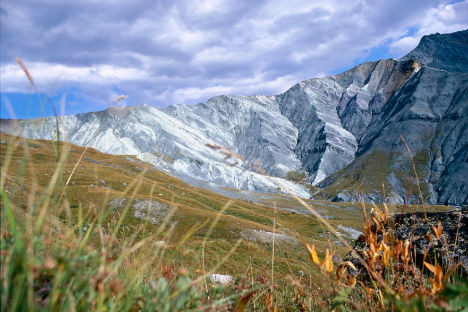 The Altai Region and Indian state of Kerala will cooperate on tourism and medicine. An Altai delegation was recently in India and held talks on these two areas.
Trivandrum, the capital city of Kerala, was host to the Altai delegation from 2 to 5 April under the patronage of Russia's Honourary Consul in Trivandrum, Dr Ratish Nair. Kerala Governor Ramakrishnan Gavai, Trivandrum Mayor Trivandruma Chandrik, Russian General Consul in India Nikolai Listopadov and Counsellor and head of the Cultural Department, Embassy of the Russian Federation in India Fyodor Rozovskiy all took part in the opening of Altai Region Days in Kerala. As part of the opening, participants from the Altai Region delegation spoke with officials from Kerala and representatives of the business community.
Dr Nair said, "Such events that include performances, research seminars, art exhibits and business negotiations will allow us to fortify cooperation. The Altai Region and Kerala have tightly knit relations and have a lot in common, especially in health tourism."
The two regions are able to cooperate in humanitarian activities, education, culture and trade and economics.
As for tourism, travel cooperation is being considered. Kerala's tourism offer is a rather new and intriguing product on the market for the Altai Region, as it combines prestige and unique tours that are especially appealing thanks to India preserved historical and cultural mores, coastline beauty and a developed hotel and resort infrastructure.
Altai is awaiting it India's help in implementing joint ventures in Ayurveda medicine, with a similar centre to be opened in Barnaul. The Altai Region is traditionally home to treatments using bee products and medicines that come from the horns of young elk. This kind of therapy combines completely with the main principles of Ayurveda medicine, which is based on using medical herbs and minerals.
India is sixth in trade-turnover volume in the Altai Region's foreign trade structure, and is one of the top ten leading trade partners for the Region. Altai, on the other hand, supplies mainly by-product coking industry products.
During the Altai Region Days in Kerala, the Altai dance school Larisa, one of the most famous in the district, performed, plus there was an exhibition of works by Altai artist Larisa Pastushkova. The exhibit had works on display that were made while travelling in India in 1990. Ms Pastushkova said, "I find it very important what people think of my work in India. I sincerely expressed by excitement about the fairy-tale like beauty that I was so lucky to see. I know how someone can be happy just by being alive. India teaches you this.
The closing ceremonies for the Altai Region Days in Kerala included Kerala officials, including Minister of Education and Culture M. A. Beibi, Minister of Forestry and Territorial Administration of Kerala Bina Visman and the mayor of Trivandruma. There were also administrators from universities, businessmen, diplomatic and consulate representatives from Russia and India and the academic and cultural circles.
Alexander Kadakin, the Extraordinary and Plenipotentiary Ambassador of Russia to India was the first to propose the idea to create cooperative ties between the Altai Region and Kerala. Successful tours in 2009 and 2010 by Altai Region ensembles that are united together as the Altai Vechyorki, helped develop relations between Kerala and the Altai Region.
All rights reserved by Rossiyskaya Gazeta.