Moscow invites Indian business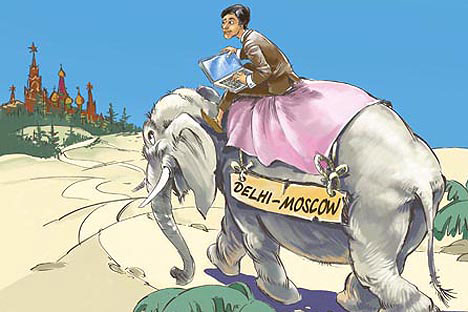 Russia's capital, Moscow, is inviting Indian entrepreneurs to come to the Moscow market, Sergei Cheryomin, the head of the Moscow foreign economic and international relations department, told RIA Novosti.
"We are particularly interested in pharmaceutical and IT companies and major infrastructure companies that build roads, tunnels and bridges. India, like Moscow, is experiencing a construction boom," said Mr Cheryomin. "India, one of the fastest growing BRIC countries, with a GDP growth of almost 7% in spite of the crisis, could be a good example of rapid growth for us."
Moscow invites Indian businessmen to supply pharmaceuticals at moderate prices under direct contracts. "We invite companies to take part in tenders and bid electronically, i.e., without the middlemen who are usually present in this business. It has been suggested that medicaments be delivered to Moscow in hospital packages to provide the producer with direct access to the clinics that consume them in large quantities."
Cheryomin noted that Moscow could share some of its new ideas with the Delhi metropolitan area, especially in the field of transport and road safety. "The programmes we are currently implementing have to do with smart traffic systems, water purification, disposal of domestic and hazardous waste – these are all themes on which we could have exchanges."
"We have agreed to hold Moscow days in Delhi in late October – early November and to sign specific agreements in this field. By that time, we will have prepared a programme for interaction between Moscow and Delhi that will identify areas of cooperation between our cities in 2012–2016", the Moscow government spokesman said.
All rights reserved by Rossiyskaya Gazeta.