New law grants teaching rights to foreigners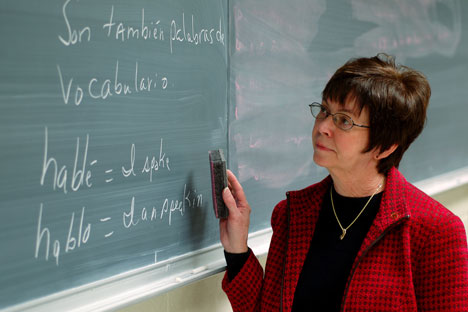 The Federation Council, the upper chamber of Russia's parliament, has passed amended legislation granting the right to teach without additional permission to foreigners who enter the country on assorted regular travel visas.

"Foreign citizens invited to Russia for business or humanitarian purposes, or to work here, may be involved in teaching at scientific organisations and state-accredited universities, with the exception of professional religious education institutions," the Itar-Tass news agency quoted from the ruling. Foreigners complying with the new norms will not be required to obtain special work permits.
The move accompanies a softening of migration legislation and is aimed at people "who want to live in Russia, respect Russia and seek additional opportunities", said Vladimir Pligin, co-author of the bill and chairman of a parliamentary committee on constitutional legislation.
All rights reserved by Rossiyskaya Gazeta.