Russia enacts new migration law to attract foreign workers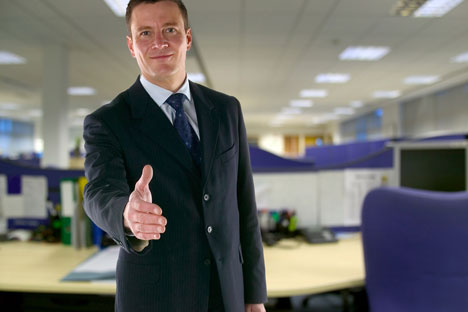 Russia has adopted a set of amendments to its migration law aiming mainly to simplify entry to and residence in Russia for highly skilled foreign workers. The Russian Union of Industrialists and Entrepreneurs (RSPP) and the Economic Development Ministry spearheaded the move.
RSPP Vice President Alexander Murychev said that the demand for high-profile foreign specialists has risen substantially in the past few years in Russia. But the current migration law, regarded as Byzintine, has intimidated businesses with its quotas, short-stay visas, enormous taxes and deductions, keeping these high-powered specialists at home, or at least away from Russia.
So what has changed with the new law? For specialists, the visa process will be simpler. As of last spring, foreign specialists are now eligible for three-year work visas with a possibility of extension on one condition: an employment contract with a Russian company ensuring a salary of at least 2 million rubles a year. Such a visa will also allow them to bring their families along. If the income under the contract is below 2 million rubles, the visa will only be valid for one year.
The deadline for migrant registration has also been pushed back. Highly qualified specialists are now granted a grace period of 90 days to choose their place of registration, which incidentally can be a company office as well as a residence building.
The Federal Migration Service hopes that the amendments will encourage more foreign executives to come to Russia. The government watchdog currently estimates their total number at a modest 5,000. Meanwhile, amendments to the law alone are unlikely to boost these numbers, former deputy head of the Federal Migration Service Vyacheslav Postavnin asserts. While the law itself is reasonably good, the main issue is how it will be enforced. Migration law enforcement practices are uneven, and the ensuing red tape can render the amendments inefficient, if not altogether useless.
The president of the Russian recruitment agency HeadHunter attests that the demand for foreign managers in Russia is still at a nascent stage. President Yuri Virovets says that foreign specialists currently working in Russia are the chief officers of Russia-based branches of foreign companies. He believes that Russian companies will not be ready to bring on migrants for another year or so.
There is a different view, however, at the Skolkovo Foundation, Russia's emerging innovation center. Skolkovo is set to collaborate with foreign corporations, which are known to trust only their own executives, as well as their own marketing experts and researchers.
No one has so far offered any assessment of the impact of the migration-law amendments, but experts tend to agree that the number of highly qualified foreign specialists in Russia will increase in the coming years.
All rights reserved by Rossiyskaya Gazeta.