Russian Helicopters IPO crashes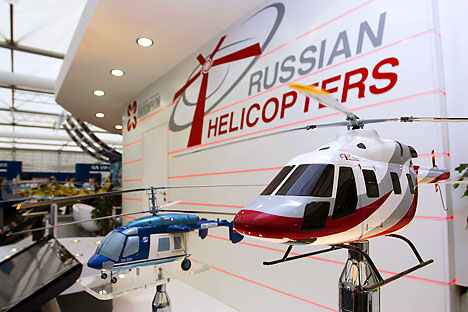 The state-owned defense manufacturer pulls its London listing after failing to attract enough attention from investors.
Russian Helicopters is the latest Russian company to crash en-route to a London listing in the face of poor investor appetite for the $500 million offer, which was the first IPO this year under the state's wide privatization plan.

The state-controlled defense company pulled its IPO on Tuesday, according to sources quoted by a variety of media, to make it six out of 10 major Russian riders to have fallen before the first fence so far this year. While the bookrunners suggest that the offer hit too much competition for investor's attention or was disrupted by a lack of transparency, it seems likely that, like other issuers, the helicopter maker was too ambitious in its pricing.

The float was set to have closed Wednesday after announcing an indicative range of $19-$25 per share and GDR at the end of April. That would have seen the company raise over $500 million, with a valuation of $1.8-$2.4 billion. The sources told Dow Jones that the company failed to fill its order book, although one claimed that it came close, saying "it was neck and neck." The listing would have offered rare exposure to a Russian defense industry that has been boosting sales around the world.

According to Dow Jones, several people said that one problem for investors is that the company isn't allowed to release information about individual orders from the Russian government, making it hard to judge how well Russian Helicopters is selling. However, as the market expects internet company Yandex to illustrate later this month, such Russia risk is surmountable should the price be right - especially for companies in sectors in which there are few offering exposure.
Yandex announced an indicative range valuing it at $6.1-$6.7 billion on May 9, which is close to the original expectations on the market, despite announcing last week that it faces political risks. Analysts insist that investors are still ready to buy at that price (valuations for the company run from $6-$9 billion) because the general discount on Russian stocks takes such risks into account already. If successful, the company will join the likes of Nomos Bank and property developer Ethalon, which pushed through listings by meeting discount demands from investors with reasonable pricing. Meanwhile, Russian Helicopters joins a list of names to have pulled offers that have struggled to drum up interest this year, the last major casualty having been phone retailer Evroset in April.
All rights reserved by Rossiyskaya Gazeta.