Sitronics and Shyam Networks become partners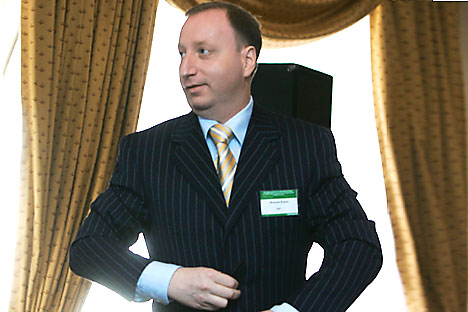 Sitronics VP for Marketing and Business Development Boris Volpe. Source: PhotoXPress
Sitronics and India's Shyam Networks have signed a partnership agreement, Sitronics VP for Marketing and Business Development Boris Volpe told a press conference at the Svyaz-Expocomm 2011 exhibition.
As part of their partnership, both companies intend to sign resale agreements for mutual promotion of their respective solutions on the Indian and Russian markets. Shyam Networks will offer its clients Sitronics' billing and security systems solutions. In exchange, the Indian company plans to supply its transport and oil & gas smart video surveillance systems to Russia. According to Boris Volpe, it is impossible to enter a market such as India's without support from a local partner fully familiar with the specifics and the regulatory framework of its national market.
In addition, both companies intend to work together on security systems solutions for distribution in Russia, the CIS, and India.
Boris Volpe said the partnership with Shyam Networks would help Sitronics increase sales in India to $25 mn in the first year. Shyam also expects to earn $25 in Russia during its first year of its cooperation with Sitronics.
Shyam Networks is a subsidiary of the Shyam Group, with $1.5 bn in annual sales. Shyam Networks manufactures broadband equipment for more than 100 telecommunications operators across the world.
All rights reserved by Rossiyskaya Gazeta.