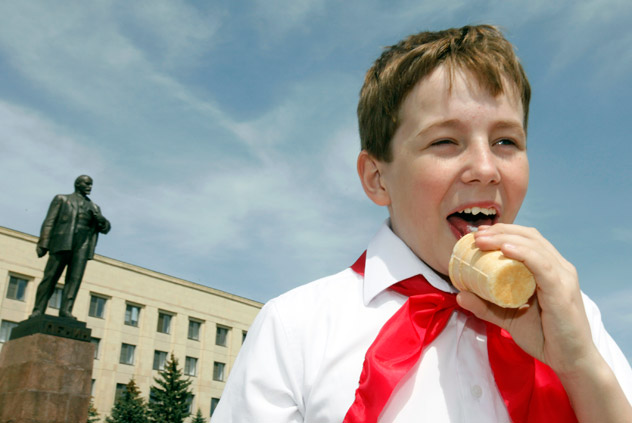 A boy, wearing a red neckerchief, a symbol of the Young Pioneer Organisation, eats ice cream after a ceremony for the inauguration of newly adopted members on the day of its anniversary, with a monument to Soviet state founder Vladimir Lenin in the background, in Russia's southern city of Stavropol May 19, 2011.
On this day in 1922, early pro-communist movements, which appeared in Russia after the 1917 Bolshevik revolution, were reformed into the Young Pioneer Organisation of the Soviet Union. While the organisation lost its dominance among students in post-Soviet Russia, some educational institutions and families still carry on this tradition.
Photo by Eduard Korniyenko/REUTERS
All rights reserved by Rossiyskaya Gazeta.