India, Russia bond over Afghan concerns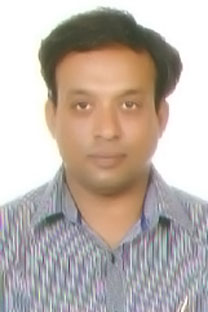 Indian Prime Minister Manmohan Singh's visit to Kabul in May, his first since he went there six years ago, underscored India's unflagging resolve to stay firmly engaged with Afghanistan amid the unfolding 'endgame' in that country. The visit, coming as it did close on the heels of the killing of 26/11 terror architect Osama bin Laden May 1 in the Pakistani garrison town of Abbotabad by US forces, also underlined India's fresh assertion of its strategic interests in a country Pakistan has long regarded and tried to project to its American interlocutors as "strategic depth." Manmohan Singh announced a fresh pledge of $500 million, making India one of the largest international donors to Afghanistan with a total aid assistance of $2 billion. In a clear message to the international community that it is India, not Pakistan, which is a key partner for the Afghan resurgence, Manmohan Singh told the Afghan parliament May 12: "India is ready to partner the Afghan people, as they rebuild their country, in accordance with their own priorities and national circumstances."
The Indian prime minister's visit was being watched keenly in key world capitals, especially in Moscow which not only shares New Delhi's concerns about the potential Taliban ascendance but is also worried about a dangerous power vacuum that could follow after a drawdown of US and Nato troops, plunging the entire region into turmoil. Moscow remembers all too well the catastrophe that ensued after it scripted its exit policy in the late 1980s, leading eventually to the usurpation of power by the Taliban regime in Kabul in 1996, and, therefore, would do anything to prevent a repeat of the same nightmare scenario that stoked Islamist militancy in its southern regions. Moscow has never forgotten that the Taliban regime was the only one that recognised Chechnya as an independent republic in 2000. Russia has always felt a deep sense of unease about the growing influence of radical Islam on its southern borders that forms an arc stretching from Agediye via Chechnya and Dagestan in the northern Caucasus to Kazakhstan and beyond to Tatarstan and Bashkorotostan. The recent bombings at Moscow's Domodedovo airport, allegedly plotted by North Caucasus separatists, once again brought home to the powers-that-be in Moscow the dangers of radical Islamist extremism and terrorism.
While security concerns are overriding factors driving India and Russia closer in quest of a congenial resolution of the Afghan crisis, there are also additional factors like the Afghan drug problem propelling the two countries to seek a closer strategic alignment in the region. Nearly 25 per cent of all Afghan heroin reaches Russia through Central Asia, spawning nearly 3 million addicts. The incestuous linkage between the Afghan opium trade, militancy and warlordism is a source of deep anxiety for both countries. New Delhi feels that the Afghan opium is what is keeping anti-India terror outfits in Afghanistan like the Haqqani network in business. Both New Delhi and Moscow want Afghanistan to realize its economic potential as a hub linking South Asia and Central Asia. Moscow is keen to join the proposed TAPI gas pipeline that seeks to bring Turkmen gas via Afghanistan to Pakistan and India.
India and Russia, key partners in propping the Northern Alliance that ousted the Taliban regime in 2001, therefore, are natural allies in ensuring a positive outcome in Afghanistan that safeguards their own interests amid competing agendas and geopolitical rivalries festering in the region. For one thing, Russia shares India's formulation that there are no good or bad Taliban just as there are no good or bad terrorists. Moscow also agrees with New Delhi about 'red lines' which should be followed in any viable power-sharing arrangement between the Taliban and the Afghan government. These red lines, among other things, entail the Taliban cutting off all links with al-Qaeda and accepting the Afghan Constitution. There is, however, a difference in priorities. Whereas Moscow's primary concern is to prevent the spillover of Islamic militancy, aided by the Taliban, into Central Asia and its southern regions, New Delhi has resolved to deny Pakistan 'strategic depth' its military-intelligence establishment covets badly as it would expose India to more cross-border terror attacks. This is why New Delhi has repeatedly espoused a democratic, modern and pluralistic Afghanistan free from external interference and extremist elements – a vision Moscow shares and encourages. This also explains why New Delhi and Moscow are fiercely opposed to the withdrawal of western troops from Afghanistan as they dread the ascendance and re-emergence Taliban-allied radical Islamist network in the region. Violence will erupt in Afghanistan once NATO-led forces complete their planned pullout, Frants Klintsevich, the head of Russia's Union of Afghan Veterans, has warned in an interview.
The killing of Osama bin Laden, the paterfamilias of the Al-Qaeda global terror network, by the US forces in Abbotabad has provided a new opportunity for configuring the region anew and freeing it from virulent strains of Islamist extremism. India has hailed it as "a shining moment" in the region's history, and Russia has called it "serious success" in the war against terrorism. But both countries realise that the death of bin Laden is by no means the end of terror in the region. On the contrary, the Afghan Great Game has now acquired a new twist, creating new realignments among key players in the region. It may be coincidental that Pakistan President Asif Ali Zardari was in Moscow on the same day the Indian prime minister was in Kabul, vowing to jointly combat terror. A pragmatic Moscow may be seeking to engage Pakistan to influence the power-sharing deal in Kabul, but Moscow knows it's long-term interests in Afghanistan converge with that of India, which has been engaged in a raft of activities ranging from the building of the Afghan parliament to roads, dams and power stations, earning it huge goodwill among Afghans.
Against this backdrop, the two time-tested partners are poised intensify their consultations in days to come to ensure that safe havens of terror in Afghanistan-Pakistan region are eliminated for the sake of shared prosperity. A day after the killing of bin Laden, India underscored that the world "must not let down its united effort to overcome terrorism and eliminate the safe havens and sanctuaries that have been provided to terrorists in our own neighbourhood." "The struggle must continue unabated," said India's External Affairs Minister S.M. Krishna. Russia and India, along with all countries which sincerely desire Afghan renaissance, are partners in this struggle.
---
Manish Chand is a New Delhi-based commentator on foreign affairs and is Senior Editor, IANS.
All rights reserved by Rossiyskaya Gazeta.