Shell to take BP's place in Arctic deal?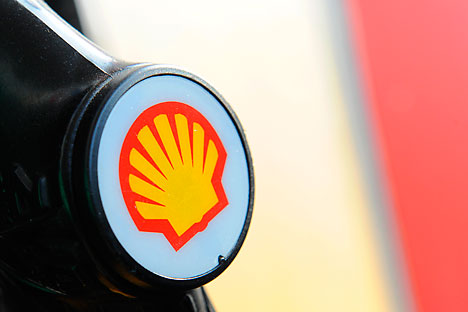 Source: Reuters/Vostock photo
After BP was unable to reach an agreement with TNK-BP stockholders, the Kremlin appears to be searching for new partners to develop new, hard-to-reach fields.
Russian officials including Igor Sechin met with the chief executive of Royal Dutch Shell on May 25 to discuss several projects, including potential blocks in the Arctic, according to reports.

Recent reports have suggested that Shell is in prime position to replace BP in exploring Arctic fields after BP's deal with Rosneft broke down last week on the back of resistance from AAR -- BP's partner in TNK-BP.


However, like other potential partners such as Exxon and Chevron, Shell is not thought to be ready to offer Rosneft a share swap. Wide-ranging exposure to international markets and assets through a deal with BP is thought to be as important for Rosneft as the offshore drilling experience that the British company offers for the Arctic adventures, and remains one of the main reasons that many still expect some form of deal with BP to go through eventually.

The talks between Shell CEO Peter Voser, Deputy Prime Minister Sechin and Rosneft President Eduard Khudainatov focused on "potential exploration co-operation with Rosneft in the Arctic, broader strategic cooperation and technology development for the Arctic and other areas as well as opportunities for Rosneft to join Shell in developments outside Russia," Kirsten Smart, a London-based spokeswoman at Shell, told Bloomberg in an e-mail. "These discussions excluded any proposals to use Shell's shares," she added.


A Russian government statement said that alongside Shell's ongoing projects on Sakhalin in the far east, "the negotiations touched on prospective long-term cooperation in geological exploration and the development of oil and gas resources around the Arctic shelf and the Back Sea."


Rencap writes: It is premature, in our view, to conclude that BP will definitely be replaced by Shell as Rosneft's strategic partner. There are more projects in the Arctic, besides three Kara blocks, which could potentially be jointly developed with other international partners; in addition, the above meeting may put pressure on BP to try to save the deal by finding a quicker solution to issues that have been raised by the Alfa-Access-Renova consortium of investors. Even though the accelerating exploration of vast resources on the Russian shelf may seem an important catalyst for Rosneft, we think investors would like to see more clarity on future cooperation and exploration plans before assigning a higher value to Rosneft's exploration portfolio; hence we do not expect a strong price reaction to this news. Our base-case scenario remains that BP will find a solution to its recent problems and the deal with Rosneft will be completed, although we might have to review our assumptions. We expect to get some clarity on this matter in the near future.
All rights reserved by Rossiyskaya Gazeta.