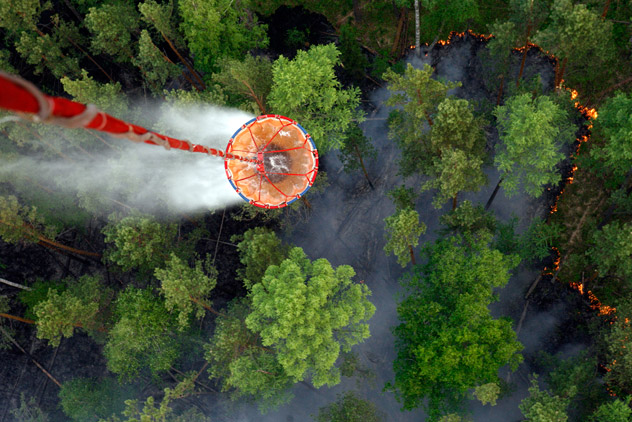 An Emergencies Ministry MI-8MTV-2 helicopter carries water before releasing it over the burning Taiga wood near the village of Boguchany, about 560 km (348 miles) northeast of Russia's Siberian city of Krasnoyarsk, June 2, 2011.
Dry, hot weather, dry thunder storms and human factors influenced the distribution of the fires in Siberia, according to Emergencies Ministry members.
Photo by REUTERS/Ilya Naymushin
All rights reserved by Rossiyskaya Gazeta.