BP still has hopes for Rosneft deal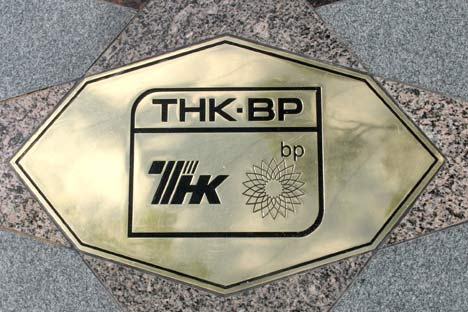 In an attempt to salvage its deal with the Russian oil major, BP looks to sell its stake in TNK-BP
BP has informally notified AAR that it plans to sell it's stake in TNK-BP to Rosneft, reports the Wall Street Journal quoting unnamed sources. The move is seen as a bid to bring the Russian oligarchs in AAR back to the negotiation table over the tie-up between BP and Rosneft. Talks fell through last month on the back of AAR's legal challenge to the deal and a subsequent failed bid of $32 billion to buy it out of TNK-BP.

On June 6, BP reportedly informed AAR of its intention to sell its 50 percent stake in the TNK-BP joint venture by phone, as well as in a meeting in London earlier in the day. The British company is now expected send a formal letter to ARR to formally announce its intention, which is the initial step for such a sale to happen.

However, it's thought unlikely that BP will actually want to sell the stake. Global asset sales by the company following the Gulf of Mexico debacle have already led to a decline in BP's first-quarter production and TNK-BP accounts for 25 percent of production, 20 percent of reserves, and 10 percent of profits. Meanwhile, Rosneft would be finically stretched to complete such a purchase.

Rather, the mooted sale is likely to be designed to bring AAR back to the negotiation table over the $16 billion share swap and Arctic exploration venture between BP and Rosneft which broke down last month in the face of resistance from AAR. Specifically, AAR secured an injunction due to a shareholder agreement inside TNK-BP dictating that either partner must route all Russian projects through the joint-venture.
The Financial Times suggests that, according to one source, BP is working on the basis of an interpretation of the TNK-BP shareholder agreement which claims that the sale of just one share will release either partner from the exclusivity clause. Ironically, Alfa Group - controlled by AAR mainstay Mikhail Fridman - sold 6 percent in Vimplecom on Monday in a similar bid to bypass a shareholder agreement with Norwegian partner Telenor, which has been objecting to the Russian telecom group's merger with Wind.
The FT suggests BP already tried a similar tactic at the height of its dispute with AAR. BP informed AAR in writing on May 2 that it was considering issuing a formal notification to its partners of its intention to sell on May 6, according to documents. However, that notification was never issued, as by May 6 the two sides had begun negotiations about a possible exit by AAR from the joint venture.
However, after the original deal between BP and Rosneft was scrapped on May 16, the British company is now apparently ready to revert to the earlier idea. "We are aware that AAR was informed by senior BP officials today that they would be delivering notification of plans to sell an unspecified stake in TNK-BP to Rosneft," said one source, adding that BP's intention is to sell part of its 50 percent stake to a special purpose vehicle with Rosneft in control. BP declined to comment on the reports; Rosneft said it has not discussed the question of buying the TNK-BP stake from BP.


VTB Capital writes: On the surface, the news runs counter to our expectations that AAR (not BP) is eventually likely to be bought out from TNK-BP. However, we tend to think that this news reinforces the case for TNK-BP becoming jointly owned, in some 'linear combination', by Rosneft and BP. Were the Stockholm Court to interpret the shareholder agreement in a similar fashion, AAR's bargaining power would be greatly diminished and the Russian shareholders would receive a powerful impetus to speed up negotiations (so as not to threaten the viability of the consensus over the valuation of the company that has previously been reached).

Troika Dialog writes: This latest round in the long-simmering dispute between BP and AAR could put some pressure on TNK-BP Holding shares due to the uncertainty it creates about the shareholder structure, which we would view as a buying opportunity. At the same time, we find it unlikely that BP would sacrifice half of its very lucrative stake in the Russian company with one of the best oil greenfield portfolios in the country and significant gas upside in order to pursue a distant Arctic opportunity with Rosneft.
All rights reserved by Rossiyskaya Gazeta.