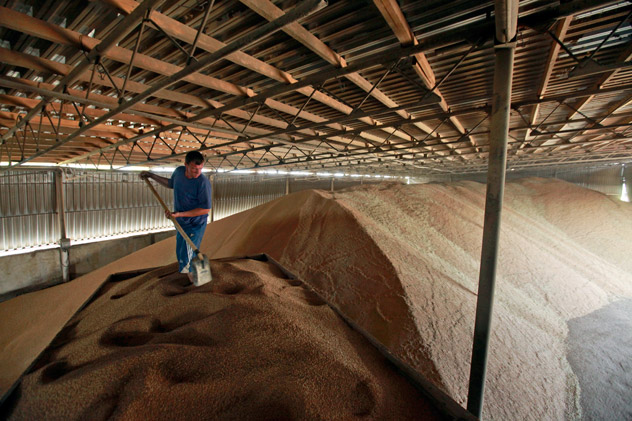 A worker shovels grain in a warehouse in the the village of Konstantinovo, some 60 km from the Southern Russian city of Stavropol June 7, 2011.
Russia's decision to lift its grain export ban from July could put some downward pressure on market prices but with an uncertain crop outlook in the United States and in major EU producers, it said international prices are expected to remain volatile.
Photo by REUTERS/Eduard Korniyenko
All rights reserved by Rossiyskaya Gazeta.