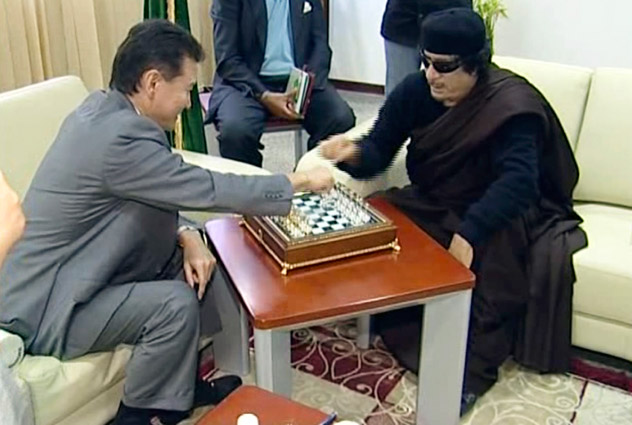 In this image taken from video on June 12, 2011, provided by FIDE President Kirsan Ilyumzhinov's press service, Libyan leader Moammar Gadhafi, right, plays a game of chess with visiting president of the World Chess Federation Kirsan Ilyumzhinov in Tripoli, the capital of Libya.
As the world awaits Moammar Gadhafi's next move, the Libyan leader has been playing chess with the visiting Russian head of the World Chess Federation. The federation is headed by the eccentric Kirsan Ilyumzhinov, who until last year was the leader of Russia's predominantly Buddhist republic of Kalmykia. He once claimed to have visited an alien spaceship.
Photo by AP Photo/FIDE Press service
All rights reserved by Rossiyskaya Gazeta.