Bigger families to be given free land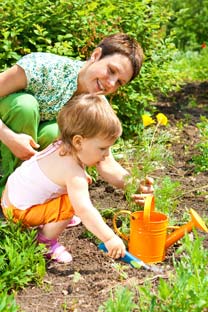 Birth rights: the size of the plot will be decided locally. Source: Shutter stock/ Legion media
As the number of childless couples grows, parents are being offered an incentive to defy the Soviet stigma surrounding larger families.
Parents with three children or more will be given free plots of land in an attempt to reverse the decline in 
Russia's population.

The measure was introduced in an amendment to the national Land Code signed by President Dmitry Medvedev in mid-June. It said: "Citizens with three or more children will be given free parcels of land held in state and municipal property, including for the purpose of individual house construction."

The size of the plot will be decided by local governments, although in some regions it has been set at up to 1,500 square meters.

In an address to the nation in November, Mr Medvedev outlined a range of proposals aimed at supporting families with many children, and helping to reverse the decline in the population of 142.9 million (2010 census), down from 145 million in 2002.

"We have started seriously tackling the demographic problem and have launched a long-term programme," the president said. " But we should understand that the next 15 years will see the effects of the demographic downturn that we suffered in the early Nineties."

Families used to receive 
so-called "mother's capital," a cheque for £8,100 issued on the birth of the second and third child.

But despite incentives for bigger families, willing parents still face Soviet-era stigma, with several children being seen as a way to win a "free ride" from the state.
All rights reserved by Rossiyskaya Gazeta.