K-152 Nerpa for the Indian Navy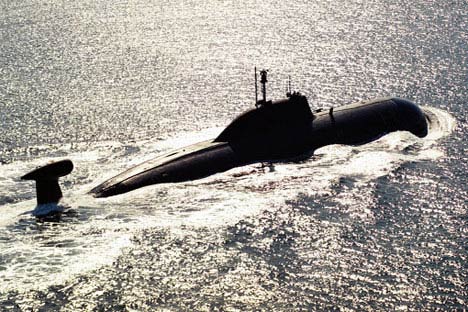 India will get Russian Nerpa submarine by yearend.
Russia will transfer the K-152 Nerpa attack submarine to India on a 10-year lease by the end of 2011, Navy commander Admiral Vladimir Vysotsky said on July 1.

"We will hand this submarine to the client by the year's end," Vysotsky said and emphasized that the Indian crew is completely trained to operate the submarine.

The lease contract, estimated at some $900 million, was drawn up after an agreement between Moscow and New Delhi in January 2004, in which India agreed to fund part of the Nerpa's construction.

The Nerpa was scheduled to be introduced into the Indian Navy as INS Chakra by mid-2008 but technical problems stalled the process.

Then, shortly after the start of sea trials in November 2008, 20 sailors and technical workers were killed onboard the submarine due to a toxic gas leak when the automatic fire extinguishing system malfunctioned. After repairs, the Nerpa is now fully operational.
All rights reserved by Rossiyskaya Gazeta.