Russia's ultimatum to NATO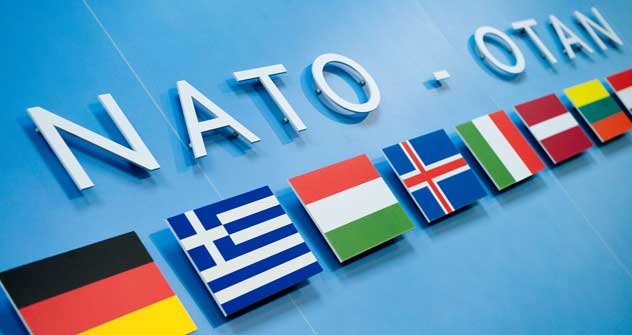 NATO has a year to toe Russia's line on the contentious European missile defense system, and if not the arms race it has been threatening will kick off.
That is the stark ultimatum that President Medvedev is to present to the alliance today in Sochi.
The Russia – NATO Council meets today in the future Olympic town today and Medvedev and secretary general Anders Fogh Rasmussen are due to have their own head to head.
Boiling point
"There has been a lot simmering away and we have something to say to our partners," Dmitry Rogozin, Russian envoy to NATO, told Kommersant. "We are witnessing artificial hold-ups to the discussions on the missile defense shield. Russia has several courses of action and it is worth noting that the president will lay them out to the alliance's leaders."
Russia and NATO disagree over the form of a proposed missile defense shield, nominally targeted against Iran and North Korea. The US has said that it wants two different detector systems that share information but Moscow wants further integration and legal guarantees that the system will not be used against Russia.
Plans to build bases in Poland and Romania have not eased tensions.
"For us the most important thing is that the creation of a missile defense shield in Europe does not undermine our nuclear deterrent force. If no option that satisfies us is found then we will take other measures," Rogozin said.
Another arms race
Russia's retaliation to perceived NATO intransigence would come in three phases. First, it woud be forced to create an aerospace defense system, which combines missile defense and warning systems and a space control system.
Continued stubbornness from the West would then lead to strategic offensive weapons, which would be deployed on Russia's western border, to form powerful strike missile groups.
Last of all, Moscow would cut loose from the Strategic Arms Reduction Treaty (START), in which American President Obama has invested so much political capital.
This would not depend upon who was in the Kremlin after 2012.
Ill-advised
But this kind of political huffing and puffing could be ill-advised. "Urging partners with threats is an idiotic strategy, it will not work. If this is not a bluff then it is a serious error," Dmitry Trenin, head of the Carnegie Center, told Kommersant. "Neither now nor in the near future have Russian forces been threatened. So it is reasonable to continue dialog and not freak out that the discussions are difficult and the negotiations are not going as quickly as you would like," he told Kommersant.


Also on the agenda
Russia will showcase its explosives detection technologies at an offsite session of the council and Deputy Prime Minister Dmitry Kozak will report on Russia's preparations to the Sochi 2014 Winter Olympics. Deputy Defense Minister Anatoly Antonov will report on reforms in the Russian armed forces.
Libya is also due to feature prominently, RIA Novosti reported.
This article was originally published in the Moscow News.
All rights reserved by Rossiyskaya Gazeta.