Bashneft aims at Indian shelf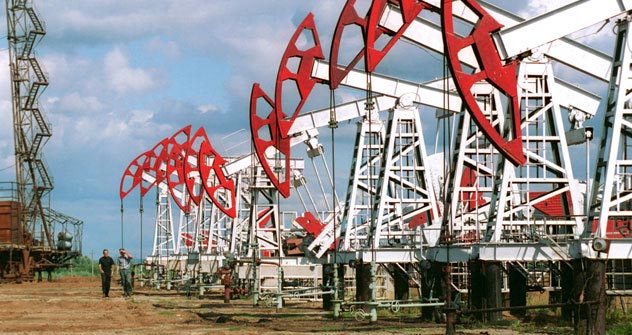 Bashneft can enter the Indian shelf if the company succeeds in selling its 25% stake in ONGC, said Mikhail Shamolin, President of AFK Sistema, which controls Bashneft. The projects are under development. Neither Shamolin, nor Bashneft spokesman disclosed the deadlines for these decisions.
It hasn't been disclosed which oil fields are considered, either. However, the company is ready to claim both the minority and the majority stake in this project, Shamolin says - it will depend on the project's economy. Now Bashneft aims to increase its resource base and considers all possible acquisitions including those overseas, he added.
Just a couple of years ago, Bashneft was a modest regional company. But its current plans are no surprise for analysts. After AFK Sistema became its principal owner, the company has experienced a rapid growth, says Denis Borisov, analyst of the Bank of Moscow. Since then, its production has increased by more than 17% to 14.1 million tons of oil per year and its market capitalization increased by more than 9 times to $ 10.7 billion. The company received licenses for large deposits (Trebs and Titov) beating all the giants of the Russian oil production.
However, the shelf project Bashneft can participate in is unlikely to be too ambitious, Borisov says. After all, the company needs money for the development of the Trebs and Titov oilfields, whereas the offshore oil projects are costly. The exploration stage alone will require a minimum of $ 200 million. Besides, Bashneft has no experience of shelf mining or overseas operations in general. So, at best it can get a minority stake in a consortium with major oil companies, the expert says. In this case, much will depend on the talks with ONGC, he adds.
Russian companies have already failed once on the Indian shelf. A year ago Gazprom admitted to failing this attempt. The company spent 10 years for exploration in the Bay of Bengal but all three wells turned out to be dry.
All rights reserved by Rossiyskaya Gazeta.