Who will host the chess match?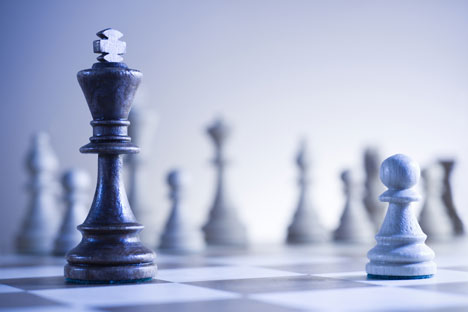 India could become Russia's main competitor in the fight to host the 2012 World Chess Championship, says Berik Balgabaev, Director of the World Chess Federation (FIDE) in Russia.
The Indian chess player Vishwanathan Anand, the current world champion, and Boris Gelfand from Israel, winner of the qualifying tournament, are going to lock horns in a battle for the chess crown. Russia put in an official application to the FIDE to organise a match between Anand and Gelfand on 28 June.
The Board Chairman of the Russian Chess Federation, Ilya Levitov, announced that a sponsor, who wishes to remain anonymous, is willing to donate prize money in the region of $2 million for the Moscow match.
"As far as I know, the Indians are taking the application to host the match very seriously", says Balgabaev. "It's possible that some other country will also decide to make a bid to host the competition".
He added that the applications from countries wishing to host the match "have to be made by the end of July".
One of the most important criteria for the right to host the contest is the amount of prize money on offer.
All rights reserved by Rossiyskaya Gazeta.