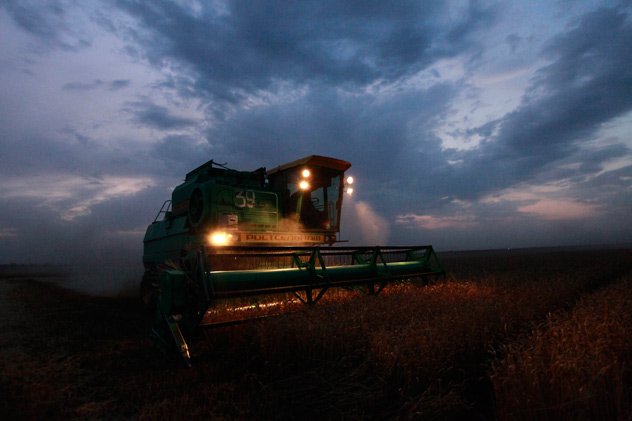 An employee operates a combine to harvest wheat at a field near the village of Konstantinovskoye, some 60 km (37 miles) northeast of Russia's southern city of Stavropol July 21, 2011.
Russia expects to reprise its role as a leading grain exporter this season thanks to a good harvest after last year's severe drought forced it to impose an export embargo, Agriculture Minister Yelena Skrynnik said.
Photo by REUTERS / Eduard Korniyenko
All rights reserved by Rossiyskaya Gazeta.