Dr Reddy's at the RCIS markets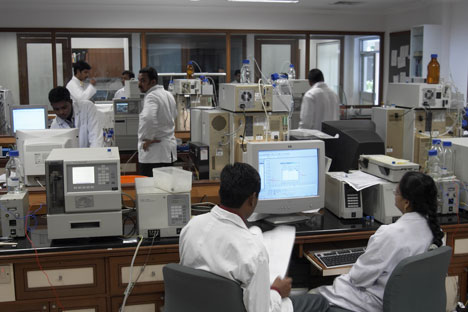 Dr Reddy's Quality Control Lab in Hyderabad, India
Dr. Reddy's acquires prescription business of JB Chemicals & Pharmaceuticals in Russia and other CIS markets.

Hyderabad-based Dr Reddy's Laboratories said recently that it has entered into an agreement with Mumbai's JB Chemicals & Pharmaceuticals to acquire its pharmaceutical prescription portfolio in the Russia and other CIS regions, for an undisclosed amount, domain-b.com reported.

The agreement involves acquisition of 20 brands, key ones being Metrogyl and Jocet, for a $34.85 million. Dr. Reddy's has also entered into a supply agreement with JB Chemicals for the continued manufacturing and supply of these products associated with the acquired brands.

"This acquisition will help expand our prescription, hospital and OTC portfolio, complement our existing strong basket of products and add to our growth aspirations in the Russia & other CIS regions,'' Satish Reddy, managing director and COO of Dr Reddy's, said.

For Dr Reddy's, the brands being acquired across key therapeutic areas will add to the its revenues in Russia and CIS markets. According to domain-b.com the acquired portfolio also includes products in the hospital segment where Dr Reddy's has an established presence through a field force and network of distributors in the RCIS markets.


All rights reserved by Rossiyskaya Gazeta.