Sensitive information leaked from the Indian embassy in Moscow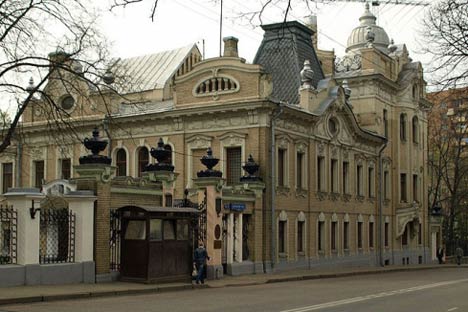 The Indian embassy in Moscow. Source: Wikipedia
Defence-related correspondence seems to have been hacked by the Italian cybercrime police.

Sensitive information from the Indian embassy in Moscow appears to have been leaking to a foreign security outfit at least for the past two years, if documents released by an international hackers' group are to be believed, The Hindu reports.

Defence-related correspondence between the Indian embassy in Moscow and Russian entities seems to have been hacked by the Italian cybercrime police, said a report in the Moscow-based Izvestia daily.

The letters, purportedly exchanged between the Indian embassy and Russian companies regarding supply of spares for Russian military aircraft, have been posted online by 'Anonymous Hackers for AntiSec operation', a group campaigning against governments and security outfits.

The group said it hacked the documents from the server of Italy's National Anti-Crime Computer Centre for Critical Infrastructure Protection (CNAIPIC).

In a letter dated June 22, 2010, by Deputy Air Attache D.S. Shekhavat to the head of Aviazapchast, a company specialising in the supply of aviation spares, the Indian official complained about delays in the shipment of 15 helicopter engines. A reply from the Aviazapchast representative in India written on the same day was also hacked by the CNAIPIC.

The Izvestia said it had also accessed correspondence of the engine manufacturer NPO Saturn and Ilyushin aircraft building company with the Indian embassy in Moscow and the Indian Air Force headquarters in New Delhi.

The Russian daily draws the conclusion that the Italian cybercrime police was interested in details of Russian-Indian defence cooperation. The CNAIPIC files also targeted correspondence of Russian energy companies.

According to The Hindu, last year there was a spate of reports about hacking attacks on the websites of Indian embassies in Russia, Spain, the U.S. and other countries. At the time it was believed that the attacks had been mounted by Chinese hackers. The Indian embassy in Moscow admitted that it had been attacked but denied any sensitive information was compromised. This time the embassy said it had "no comment" on the new hacking report.


All rights reserved by Rossiyskaya Gazeta.