Russian experts will see methods of crop production in India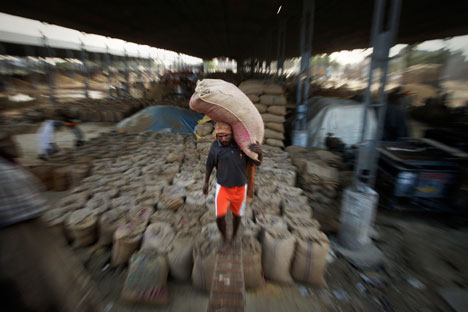 Russia and India have been examining the possibility of cooperating in the field of phytosanitary security for the supply of Indian quarantined produce to Russia.
A correspondent from the Kazakh Zerno News Agency was told by the Rosselkhoznadzor press office that discussions have focused on Rosselkhoznadzor's discovery of nine cases of potato brown rot (Ralstonia solanacearum (Smith) Yabuuchi et al. (Pseudomonas solanacearum (Smith) Smith)) in May 2011, a bacterium which would need to be quarantined in Russia.
The Indian representatives told of their immediate reaction to the cases that were revealed in research that was carried out on potatoes from Indian exporters.
As well as this, Plant Quarantine Organization India (National Plant Protection Organization) have gone to Indian exporters of quarantined produce urging them to observe Russian and international phytosanitary requirements when supplying quarantined produce to Russia.
During the negotiations Indian representatives expressed concerns over the current limitations placed on the supply of meat and fish from India to Russia and passed on information they had prepared about the epizootic situation in the Indian Republic.
With the objective of the future development of trade relations between India and Russia, Indian representatives proposed that a Russian delegation visit the Republic of India to get first-hand experience of methods of both agrarian production and animal husbandry. The Indian representatives intend to follow up this invitation with an official letter to the Head of Rosselkhoznadzor, Sergey Dankvert.
All rights reserved by Rossiyskaya Gazeta.