New MiG-29K for Indian Navy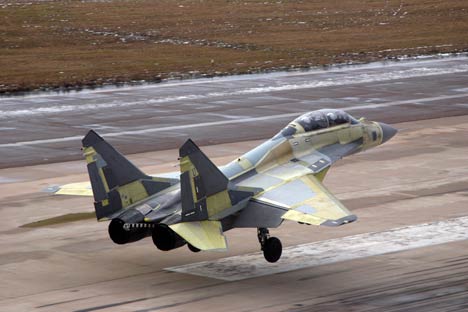 Russia's MiG starts on new batch of carrier fighters for Indian Navy.
Russia's MiG aircraft corporation has launched production of a new batch of MiG29K/KUB carrier fighters for the Indian Navy, a MiG spokesman said.
The fighters are to be delivered under a 2010 contract, the spokesman said.
Under the $1.5-billion contract, Russia will supply 29 MiG-29K Fulcrum-D jets to New Delhi starting in 2012.
The first jet was presented to an Indian representative in the assembly workshop.
The fighters will be based at an air field in Goa on India's west coast until the Admiral Gorshkov joins the Navy under the name of INS Vikramaditya in early 2013.
The Vikramaditya is expected to carry up to 24 MiG-29K/KUB fighters.
All rights reserved by Rossiyskaya Gazeta.