August – The month of disasters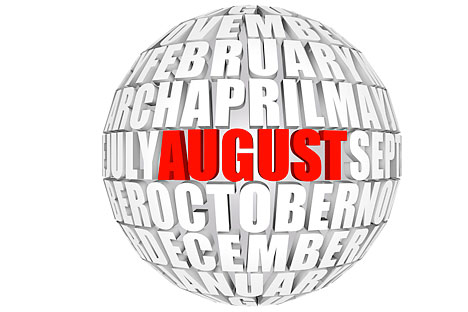 Some say to beware the ides of March, but in Russia, the month of August is more worrisome.
In Moscow in August, you can burn to death from the heat. And then there are the fires: Last year, the metropolis of 12 million was blanketed with smoke. But there are quite a few remedies to the summer in the city – you can go to a dacha in the country, or to a local lake or river, or take a trip abroad.
The problems with August in Russia, however, are not limited to the weather. For some unknown reason or a quirk of fate, August is traditionally a month of disasters for Russia. In 1991, the failed coup against Mikhail Gorbachev took place from Aug. 19-21. That was the beginning of the end for the Soviet Union, and almost immediately after the coup failed, republics started withdrawing from the union. Estonia declared independence on Aug. 20, Latvia on Aug. 21; Ukraine, Aug. 24; Belarus, Aug. 25; Moldova, Aug. 27 and Kyrgyzstan on Aug. 31.
The 1998 financial collapse also took place in August. On Aug. 17 that year, the ruble was devalued and the country became insolvent. Then-President Boris Yeltsin fired Prime Minister Sergei Kirienko on Aug. 23 and replaced him with Evgeny Primakov. Primakov was later followed by Sergei Stepashin, who handed over the reins to Vladimir Putin on Aug. 9, 1999.
And the list goes on and on. The first Chechen war ended with the signing of the Khasavyurk Accords on Aug. 31, 1996, and in August 1999, Shamil Basayev launched an attack that led to the second Chechen war. Aug. 12th, 2000 was the day the Kursk submarine sank; and the war between Russia and Georgia was fought between Aug. 7 and 12, 2008. So far this August has been fairly quiet – but the month is only half over.
All rights reserved by Rossiyskaya Gazeta.