Russian spending abroad back to pre-crisis levels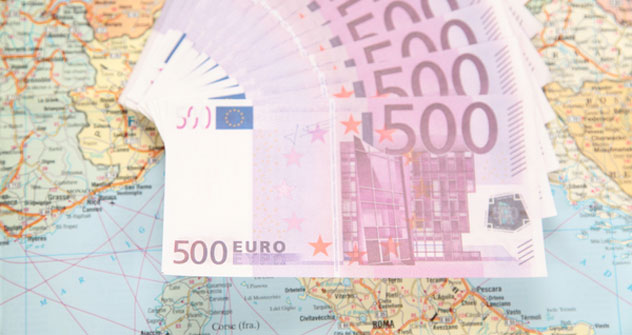 During foreign trips, Russians are spending more on hotels and consumer goods than last year.
Aggregate spending by Russians abroad in so far 2011 has reached pre-crisis 2007 levels, according to Citibank's annual research. Citibank experts estimate that the total amount of purchases made abroad until the end of 2011, including on credit cards, will amount to 3 percent of the GDP, or $40 billion.

"Since the beginning of 2011, we have witnessed a substantial growth in consumer activity that is exceeding the pre-crisis period, said Michael Berner, Consumer Lending Head at Citibank. "Our clients are actively using credit cards both in Russia and abroad, as well as in the Internet." As usual, the most popular destination countries for Russians were the U.S. (16 percent of the total spending volume), Italy (11 percent), France (9 percent), the UK (8 percent), and Spain (4 percent). Turkey and Thailand left the top 10 and were replaced by the United Arab Emirates (4 percent) and Germany (3 percent).

So far this year, travelers stopped saving on hotels and indulged in nicer accommodations according to experts, who point to an increase of 22 percent in hotel spending. Purchases of clothes and shoes are still a key priority for Russians traveling abroad (second only to spending on hotels), particularly in Italy and the UK. Purchases of jewelry and luxurious goods, food products and goods in Duty Free shops are also on the rise again.

Spending in the United States is at the top of the list, mostly thanks to the high transportation costs associated with that country, but overall, spend volumes for the U.S., as compared to the costs incurred in other countries, were lower than in 2010 (16 percent in 2011 compared with and 18 percent in 2010). Russians started to spend more in Italy and France, but are spending less in the UK. Spending in Switzerland and Finland increased by 4 percent in each country; these countries are popular destinations for winter holidays and spending on trips for the New Year holidays in 2011 increased from 26 percent in 2010 to 31.7 percent this year.

According to an assessment of average transaction amount, Russians make consistently expensive purchases in Mauritius and Malaysia. The average transaction amount in Mauritius was $673. That romantic island does have luxurious hotels and jewelry shops, and these categories also proved to be in demand in Malaysia. The average transaction amount in this country has substantially increased compared to 2010 from $67.

Analysis of payments made by residents of Moscow and St. Petersburg show that Muscovites have a soft spot for the U.S. Nineteen percent of their total spending was made in that country, followed by Italy (12 percent) and the UK (9 percent). Inhabitants of St. Petersburg, on the other hand, often find themselves on the road to neighboring Finland (which attracted 12 percent of total St. Petersburg spending) or to France (14 percent of total spending).
All rights reserved by Rossiyskaya Gazeta.