Proud Aeroflot not content with 'best of the rest' label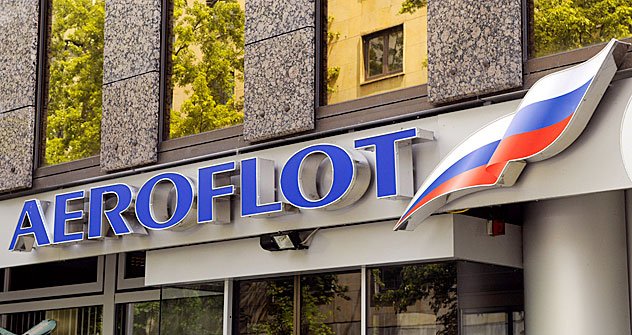 The Russian flagship carrier is burnishing its image despite having no real competitors in its home skies.
In the recent SkyTrax international rankings, Russian flagship carrier Aeroflot scored three out of five stars. In this league table, Aeroflot's neighbours are Delta, El Al, Olympic Air and a number of eastern European and Asian carriers. But while Aeroflot is in the middle of the pack in the global rankings, domestically it looks much stronger. This year the industry research agency also ranked Aeroflot as the best air carrier in eastern Europe.
That ranking is based on a survey of nearly 20 million passengers, so consumer attitudes in particular are the key evaluation criteria. According to SkyTrax, Aeroflot topped its local rivals thanks to its high-tech features, which include mobile check-in, on-board WiFi and – according to passengers – an easy-to-use website.
In addition, passengers liked the uniforms of the Aeroflot flight attendants and the on-board menu (according to the Skyscanner portal, Aeroflot ranked fourth in catering quality among all carriers worldwide). For the sake of tasty meals and web surfing, passengers even forgave Aeroflot for the December collapse at Moscow Sheremetyevo, the company's home airport, when an ice storm delayed travel for about 20,000 people.
Experts, however, have other explanations for Aeroflot's success. According to Dmitry Baranov, an analyst with Finam Management, the answer is simple: Passengers are aware of the Aeroflot brand, whereas many of its competitors are unknown.
A long tradition
For nearly 70 years, Aeroflot was the only airline in the Soviet Union and the company still maintains its status as a national leader. The long history of this company also contributes to its brand power.
"There were airlines in the US with a similar scope and history, like Pan American. But Pan American went bankrupt long ago while Aeroflot still flies," Baranov said.
A number of Aeroflot's three-star rivals, such as Alitalia or Olympic, can compete in terms of brand awareness, but none of the other eastern European carriers is particularly well known. Aeroflot outshines its peers in the region in other ways as well. "In terms of service and fleet profile, Aeroflot is closer to west European grandees such as Lufthansa and Air France-KLM," said Roman Gusarov, editor-in-chief of Avia.ru. "These companies, rather than smaller regional carriers, are Aeroflot's competitors."
Yet Aeroflot still lags behind these global market leaders in the size of its fleet. Today Aeroflot has 100 aircraft of various classes. In comparison, Germany's Lufthansa – including all its subsidiaries – has a fleet of 710 aircraft. In terms of passenger turnover, Aeroflot also fails to reach the level of the European majors. Aeroflot carries 14 million passengers per year compared with Lufthansa's 90m and Air France-KLM's 72m. Experts do not believe Aeroflot will be able to bridge this gap in the coming decade. So Aeroflot remains a bit of an anomaly: the leader in its home region, but no match for its real competition.
All rights reserved by Rossiyskaya Gazeta.