Glonass-M satellite launch postponed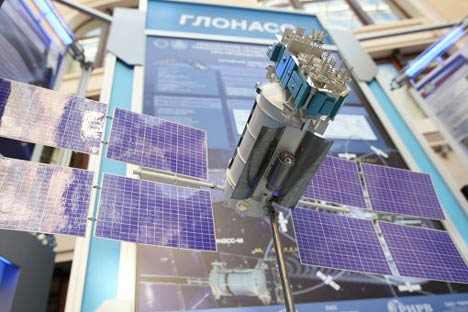 The launch of the Soyuz-2.1B carrier rocket with the Glonass-M navigation satellite was postponed for an additional equipment check, Russia's Space Forces commander said.
The launch from the Plesetsk Space Center in northern Russia was scheduled for August 25.
The statement comes shortly after Russia lost its second spacecraft in less than a week and Russian Prime Minister Vladimir Putin ordered thorough quality control checks of all aerospace equipment.
"We have now decided to remove the rocket from the launch pad," Gen. Oleg Ostapenko said. "We did not discuss the [launch] dates at a state commission meeting. Presumably, it will take place in early September."
The Space Forces commander said all parts of the carrier rocket and the satellite will be checked.
A Progress M-12M space freighter fell in South Siberia's Altai Republic on August 24, evening after failing to separate from its Soyuz-U carrier rocket, the first loss of a Progress freighter in the history of Russia's space industry. The third stage rocket engine was blamed for the spacecraft loss.
The recent launch failure follows an unsuccessful attempt to orbit the Express AM-4 telecommunications satellite, which failed to separate from the Proton-M carrier rocket on August 18 and could not reach the designated location.
The spacecraft loss, however, will not affect the first Soyuz-ST launch from the Kourou Space Center in French Guiana scheduled for this October, Arianespace CEO Jean-Yves Le Gall told AFP.
"In principle, the launch date of October 20 is confirmed, because the Soyuz being used for Galileo is not impacted by yesterday's failure," the agency quoted Le Gall as saying. "The problem that occurred yesterday is linked to a third-stage motor, and the Soyuz model that we will be using uses a different third stage."
Russia's Soyuz-ST carrier rocket is to carry two Galileo navigation satellites that are the equivalent of the U.S.'s Global Positioning System (GPS) and Russia's Glonass.
All rights reserved by Rossiyskaya Gazeta.