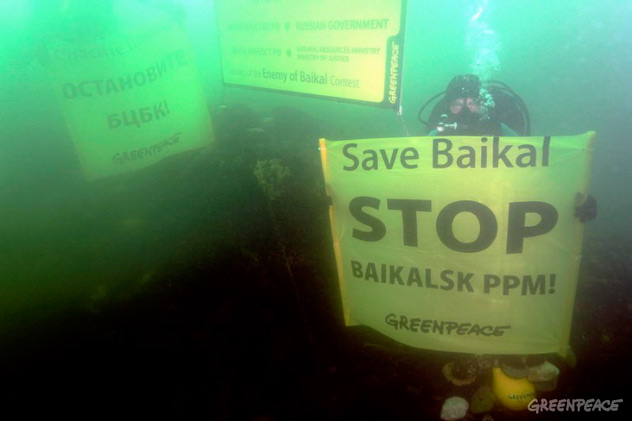 Greenpeace divers put a plaque with the winners' names of a poll titled "Lake Baikal's Enemy" atop a pipe from the mill that pumps waste into Lake Baikal on September 10, 2011.

Vladimir Putin got 52 percent of the votes in the poll to win. He was nominated due to the fact that he signed a decree in January 2010 that allowed a polluting pulp and paper mill on the banks of Lake Baikal to resume its operations. The Russian federal government placed second in the poll with 10 percent of the votes while third place went to Russia's Natural Resources Ministry, with 8 percent.

Lake Baikal is the world's oldest and deepest freshwater lake and was declared a World Heritage Site by UNESCO in 1996.
All rights reserved by Rossiyskaya Gazeta.