Improving infrastructure to attract investment - interview with Linar Yakupov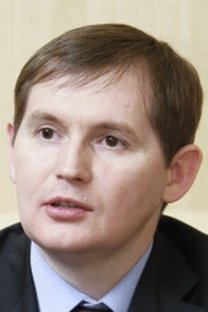 The Tatarstan Investment Development Agency, headed by Linar Yakupov, provides investors with a one-stop shop for all their government needs, and offers assitance that guides investors from start to finish.
What else does your agency do?

We have two primary functions - to attract foreign investment and to improve the business climate; they are related, of course. In addition to promoting Tatarstan as an attractive destination for foreign capital and helping investors who come here, we also lobby business-friendly legislation in government. We have all the tools to do this, as we report directly to the president and prime minister.


We're currently working on the creation of a regional investment fund in Tatarstan that would hedge part of the risk faced by investors. This is very important because, unfortunately, despite all our rhetoric, Russia is not the most attractive destination for investment. Tax breaks are great, but poor governance and the perceived high level of political risk still scare off a lot of capital. And many changes have to be implemented at the federal level, as the investment climate in Tatarstan depends a lot on the country as a whole. We hope the legal framework for the fund will be in place by January 2012.


What would you like to see the federal government do to improve the business climate in Russia?


Both Tatarstan and Russia are in very lucrative geographic positions between Europe and Asia. We need to build roads across the breadth of the country to take advantage of it. To demonstrate the seriousness of our intentions to investors, we need to show we are able to provide such basic infrastructure.
I lived in Malaysia in the '90s . They were able to build a network of high-quality roads in a very short period of time and open up previously isolated parts of their country to an influx of industrial parks. China did the same thing, and has attained very high levels of economic growth as a result. The Russian government needs to announce such a plan; we've had "national projects" in health care, agriculture, housing and education. They should announce one in road construction. We've done a lot to improve road quality in Tatarstan already.


What are your best success stories so far?


The Alabuga SEZ has attracted scores of Russian and foreign investors to the point that its board is considering increasingly large projects every year. I'm also thinking of [truck maker] Kamaz's joint ventures with Daimler and other companies, [Russian passenger car manufacturer] Sollers's launching of a Fiat assembly line (with major plans for Ford), and Isuzu.


Fujitsu-Siemens makes hardware and software here, and has seen explosive growth. Their clients include some of the world's largest corporations, like Volvo and Pepsi. They have created serious competition for similar ventures in India.


We are actively working on developing major aviation and
helicopter factories in Tatarstan, which have been here for decades and offer enormous potential for generating value-added products and developing the local scientific base.


That is why we call on investors not to see us only as a source of chemicals and raw materials, but also as a high-tech and manufacturing hub with a highly skilled workforce.
All rights reserved by Rossiyskaya Gazeta.