Indian, Mexican, and Russian women rated the world's most stressed out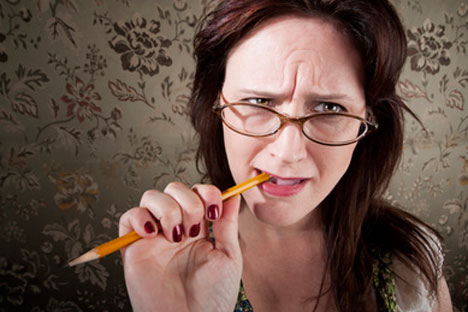 Survey respondents complain of stress and lack of time to relax. They spend disposable cash on travel, education, and clothes.
Women in developed countries are less stressed out than their sisters in developing countries but the latter have more to dream about, according to a Nielsen survey.

While the Women of Tomorrow survey was originally intended to measure women's consumer preferences, it also contained some data on their psychology.
Indian women are the most stressed in the world, with 87% of them saying they felt stressed most of the time and 82% reporting that they had no time at all to relax.
Mexico, with 74%, took the second place and Russia, with 69%, came third. The survey's authors pointed out that the reasons for the Russian women's suffering included the rapid social development taking place in the Russian Federation.
Among women in developed countries, the Spanish (66%) and the French (65%) took the lead. The Americans were rated 11th, followed by the Japanese (12th) and the Chinese (13th.)
Most respondents (96%) relax by means of "retail therapy", 77% by taking care of themselves, and 44% by buying household appliances. More than half said computers and cell phones changed their lives for the better.
The survey revealed that women spend disposable cash differently in different countries. While women in developed countries prefer travel, education, or investments, in developing countries they spend money on clothes and gourmet foods.
The survey of 6,500 women across 21 different nations was conducted from February to April this year.
All rights reserved by Rossiyskaya Gazeta.