American Scholar Awarded 2011 Liberty Prize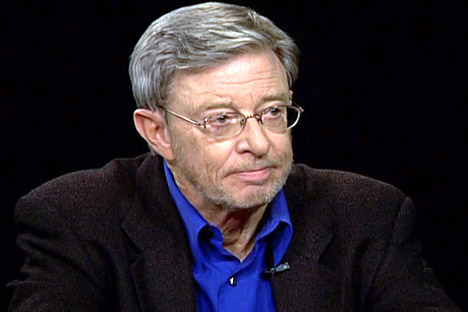 Compiled from reports by ITAR TASS, Russky Mir and Russia House
Stephen Cohen, Professor of Russian Studies and History at New York University, has been awarded the Liberty Prize 2011 for his contribution to developing cultural ties between the US and Russia.
The jury, which consisted of historians, writers and art experts, stated that Cohen had advanced interest in Russia through his numerous books and academic articles. Cohen currently teaches a course titled "Russia Since 1917." He has previously taught at Princeton University.
Cohen's published books include Rethinking the Soviet Experience: Politics and History Since 1917, Sovieticus: American and Soviet Realities and Failed Crusade: America and the Tragedy of Post-Communist Russia. He is a CBS News consultant and a member of the Council on Foreign Relations.
Liberty Prize was the first award established for recognizing individuals who have made a contribution to advancing Russian-American cultural ties. Previous winners include Librarian of Congress James Billington, conductor Vladimir Spivakov and Novaya Gazeta editor-in-chief Dmitry Muratov.
The award ceremony will take place on October 21st at the Russian Consulate General in New York City.
Stephen Cohen: US-Russia Relations Under Obama (2009)
Articles by Stephen F. Cohen available online at The Nation
All rights reserved by Rossiyskaya Gazeta.