How Jobs would have built Skolkovo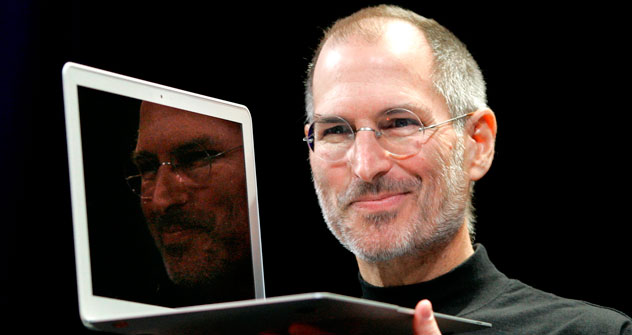 In discussions with an Izvestia correspondent, the late Apple founder talked about the combination of art and science and how technological advancement comes from organic growth.
I first met Steve Jobs in California in 1977, at the beginning of his career. That was his first foray into the international field with his first computer, the Apple II.
The last time I saw him was in 2010, at the Yerba Buena Center for the Arts in San Francisco, where he presented his iPad tablet.
In a way, these two meetings in a way were bookends for Steve Jobs's entire life in the digital world, and in the world of arts.
Jobs started out in the world of digital phenomena as a hippie. He was an extraordinary figure – neither a scientist nor an engineer, yet he was both, plus a myriad of other things. In our first meeting, Jobs told me about his 1960s experiences, all of which, including LSD, formed the foundation for his success at the helm of Apple. Oscar Wilde's paradoxical saying "The only way to get rid of a temptation is to yield to it" was Jobs's favorite quote. He said he would always give in to temptation and often suffered as a result.
The last time we talked, our discussion centered around Skolkovo. Jobs believed that Russia's Silicon Valley should evolve from a grassroots movement rather than be forced into being from above. Citing the example of how he and Apple's other co-founder, Steve Wozniak, started their company out of a garage, Jobs said: "Taking Skolkovo too seriously, as you do, could have a negative effect."
Jobs once said about himself: "I am music and pop culture, I am cinema and creativity." He was totally immersed in contemporary popular culture and thought this was precisely what made him successful. Likewise, he thought that for the Skolkovo project to really be successful, it should be a center not only for science but also for modern culture, music, and film.
All of his inventions come down to digitalization of several kinds of modern art. That is why he said it was no coincidence that he bought the Pixar studio from George Lukas.
When telling me about the iPad, he repeated over and over again that technology and art are inseparably linked.
In his later years, his face expressed a desperate shortage of time. He was always tense. It almost seemed like he wanted to bargain with his illness for more time so he could go out in a blaze of glory – which he did with the iPad and iPhone.
Steve Jobs embodied both the sexual revolution of the 1960s and the technological revolution of the 1980s and 1990s. Perhaps Steve was the first of us to step into the 21st century by heralding a merger of culture and technology. Right to the end, he worshipped a cultural manifesto of the 1960s and recalled its final words, "Stay Hungry. Stay Foolish." We know he was never foolish, yet he was certainly always hungry for new achievements.
Originally published in Russian in "Izvestia" newspaper.
All rights reserved by Rossiyskaya Gazeta.