Frank the Laughing Cheetah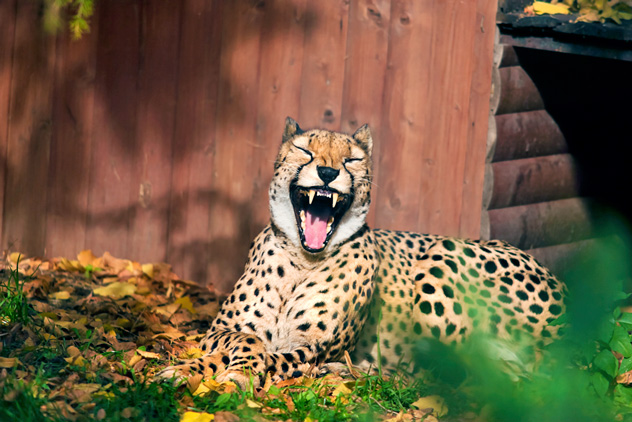 This cheetah must have been told something very very funny as he seems to laugh just like a hysterical hyena. Called Frank, the eight year old resident of Moscow's zoo found himself the subject of the split second reactions of photographer Sergei Gladyshev last month. Lasting only a moment, Sergei rushed to his camera out to capture the unusual facial expression that the cheetah pulled during a tour of the animal park. Reacting as quickly as he could to the amused cat, Sergei, 48, was stunned as this was the first time he had ever seen a cheetah pull such a face.
(Photo by Sergei Gladyshev / Barcroft USA /
All rights reserved by Rossiyskaya Gazeta.