Red Line: U.S. protests, Veto on Syrian Resolution and Steve Jobs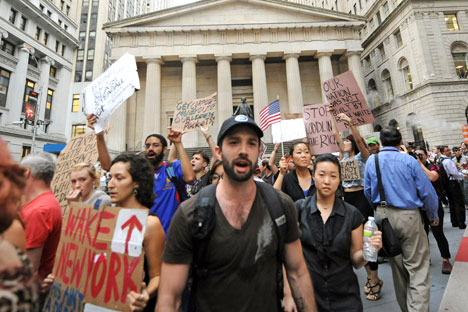 Protestors march past Federal Hall on Wall Street, Monday, Sept. 26, 2011, in New York. The "Occupy Wall Street" protest is in its second week, as demonstrators speak out against corporate greed and social inequality. Source: AP
Each week, Voice of Russia hosts Red Line, a discussion about global events as seen from Moscow. In this edition: Protests in the U.S., Russia and China veto UN resolution on Syria, and Steve Jobs.
Get the week's best stories straight to your inbox
We've got more than 1,5 million followers on Facebook.
Join them!