Sitronics strengthens positions in India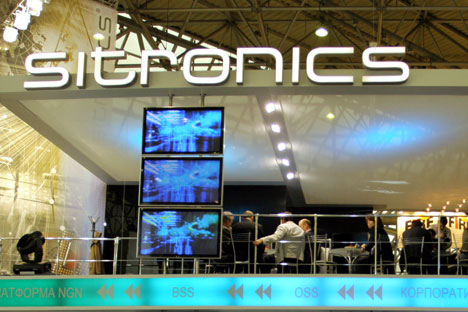 Sitronics has signed a memorandum of understanding with TechMahindra, a major Indian systems integrator.
JSC SITRONICS, one of the largest high-tech companies in Russia, to partner with TechMahindra on the Indian telecom market. TechMahindra provides for promoting Sitronics's telecommunication products to TechMahindra clients in the Indian and other markets. Among other things, the partners intend to market Sitronics's billing solutions for telecom operators. Not only will this make Sitronics the first Russian company to partner with TechMahindra, but it will also put it into direct competition with such billing giants as the American company Amdocs and Israel's Comvers in one of the world's largest telecom services markets.
The agreement was signed by Sitronics India, a Sitronics subsidiary, and TechMahindra, part of the Indian Mahindra Group with annual sales of $12.5 billion. TechMahindra will use its expertise and contacts as a systems integrator to offer its clients Sitronics's products for telecom operators, namely operations and business support solutions (OSS/BSS.)
These include the FORIS product line, which comprises a converging billing and services management system, a roaming management and settlement system, and a business analysis solution.
Sitronics's partnership with TechMahindra won't be limited to the Indian telecom market, which, incidentally, is expected to have more than one billion cellular subscribers alone by the end of 2011. Sitronics's solutions may also be offered in other markets where TechMahindra is active. The Indian systems integrator operates in 32 countries. TechMahindra's clients include telecom operators such as Vodafone Hutchison Australia, British Telecom in all European countries where it is present, and Bahrain's Menatelecom. In India itself, all cellular operators use TechMahindra's services.
Sitronics has already supplied the FORIS system to operators in 15 countries. However, except for MTS subsidiaries in Ukraine and Belarus, all were relatively small companies. That's why the cooperation with TechMahindra, if successful, will considerably expand Sitronics's operating area.
Until now, Sitronics's telecom products have been mainly used in India by a related company, Sistema Shyam TeleServices (MTS India), also part of the AFK Sistema Group. Sitronics has supplied it with the FORIS equipment line, as well as RUIM cards, a version of SIM cards used in its subscribers' CDMA-compatible cell phones.
In addition, Sitronics supplies many of its Indian customers with its NIKA transport navigation solution based on the GPS/GLONASS systems and GSM cellular networks.
All rights reserved by Rossiyskaya Gazeta.